Introduction :
Being where your consumers are is essential for growing and advertising your business.
By 2020, four billion people throughout the world will be utilising email.
People frequently check their email throughout the day, in fact.
You may drive more visitors to your website and nurture leads through the buying cycle by using email marketing to advertise your website's content, goods, and services.
And before we get into the incredible advantages of email marketing, tell us what it is actually!
What is Email Marketing?
Email marketing is a powerful marketing channel that makes use of email to promote the goods or services offered by your business.
It can effectively assist in informing your customers about your new products and offers by being incorporated into your marketing automation efforts.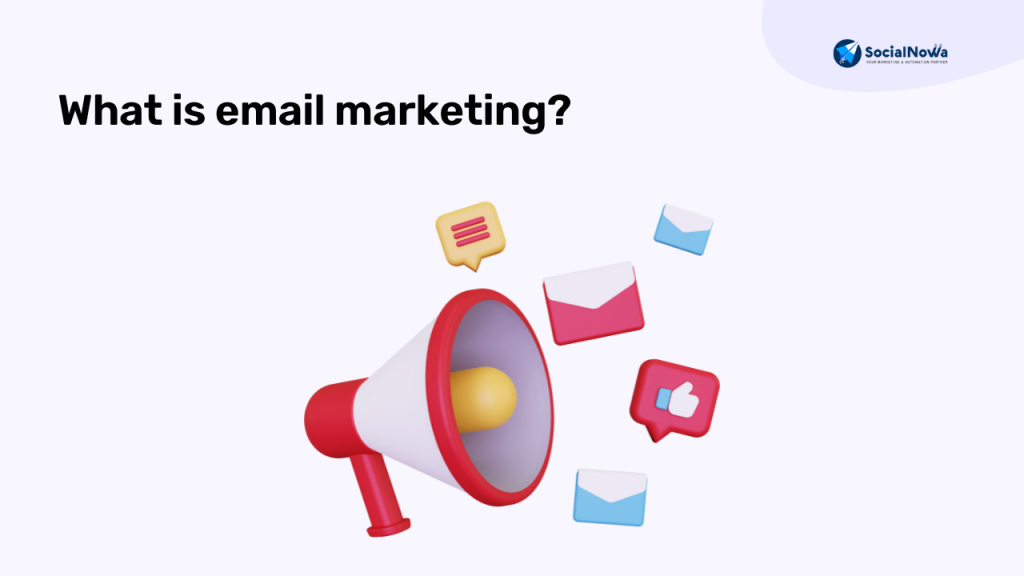 By generating leads, boosting brand recognition, building relationships, and maintaining consumer engagement between purchases via various forms of marketing emails, it will also play a significant role in your marketing plan.
Why email marketing works
According to McKinsey, email is over 40 times more effective at luring customers than both Facebook and Twitter put together. Whoa, what? 
There are a few factors that make this astounding statistic believable. Over other channels, email has a plethora of benefits, such as:
superior ability to personalise. In a 2018 study, subject line personalisation was found to enhance open rates by 20%; a year later, Backlinko research revealed that it increased OR by over 30%.
For something as basic as tailoring a subject line, that's a really nice ROI!
The 8 top benefits of email marketing
In general, there are more than seven advantages. But we're going to concentrate on the ones that really matter to your bottom line.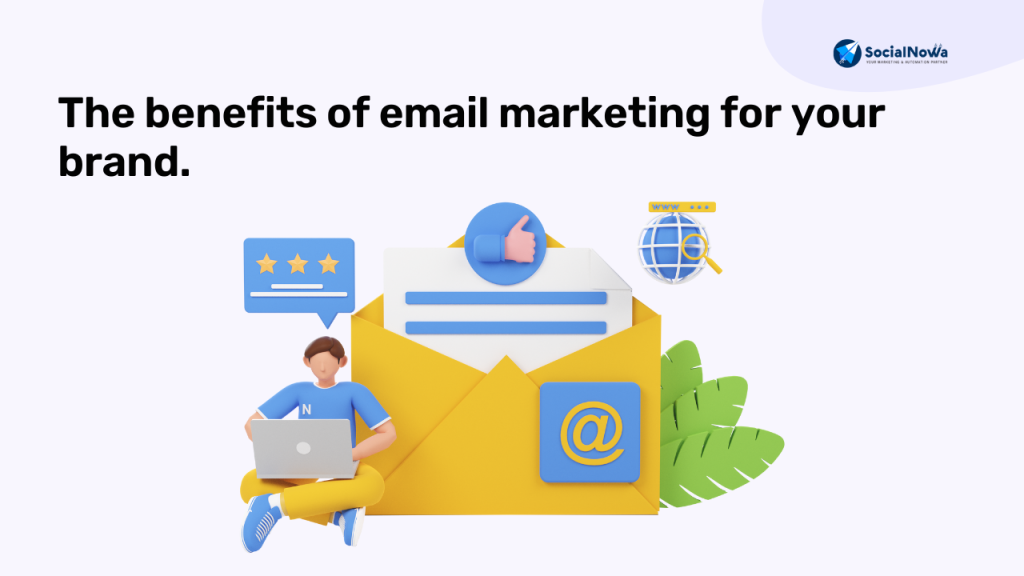 After all, a successful email marketing plan strives to make the rest of the process simpler.
1. Personalized and Targeted Content
With email marketing, you can group your customers into different groups according to their interests so that you can provide highly individualised content.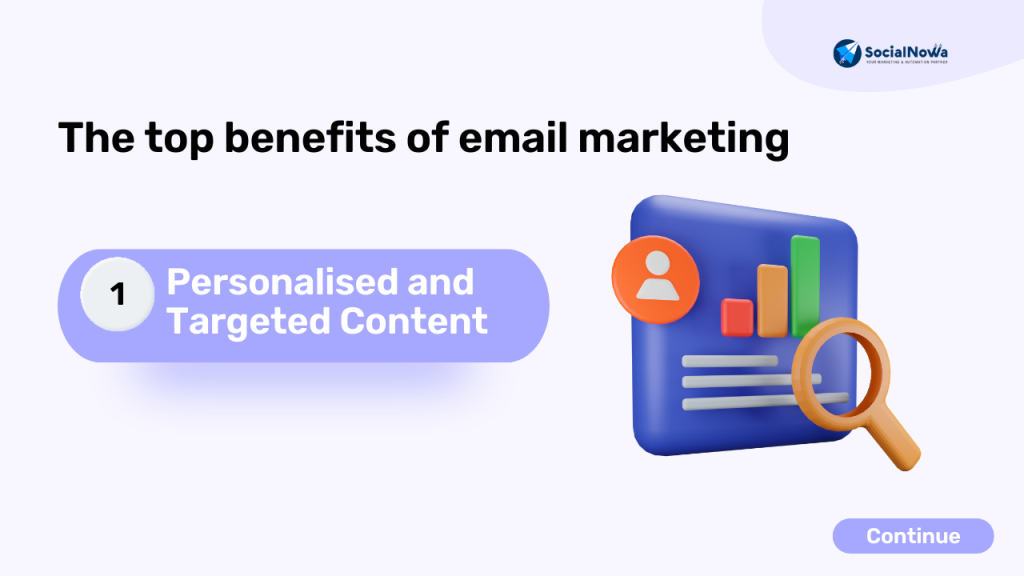 Email is the best medium for generating connection, whether it's through the development of an engaging subject line, the use of images that connect with your audience, or the dissemination of pertinent information.
It enables you to customize your communications to a variety of audiences, ensuring that your emails are consistently engaging, and it helps your company and the recipient build a strong foundation of trust.
2. increases sales
Let's begin with one of the general benefits that is more readily apparent: greater sales.
Some businesses may only send out company or order updates via their email list, but email marketing has a lot more potential.
Each email you send has the potential to turn prospects into customers, regardless of the industry you work in, and persuade current customers to make another purchase.
Email influenced 19.8% of all transactions, and in 2021, it had an average conversion rate (from a click-through) of 14.65%, per data gathered by Barilliance.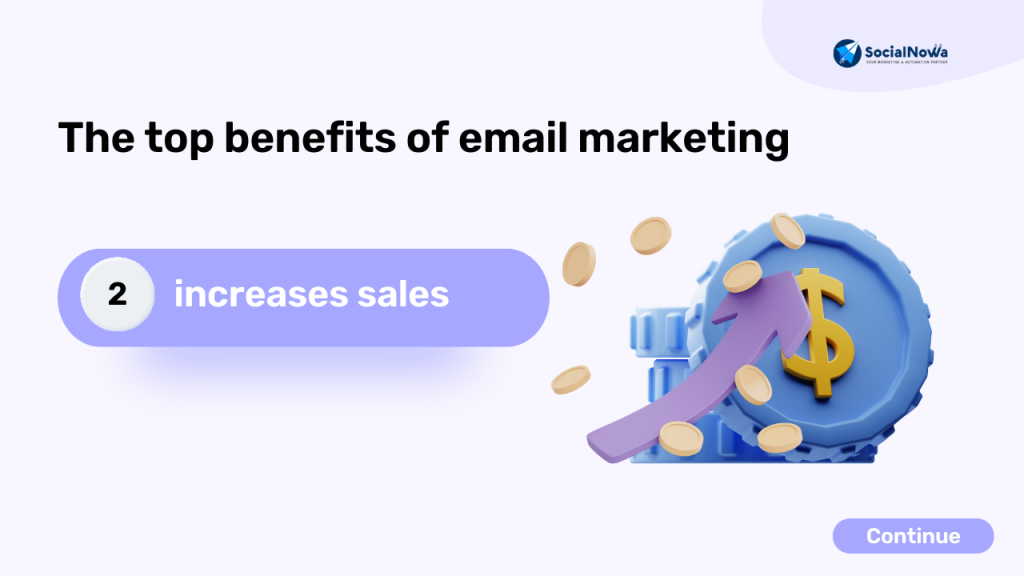 There are various ways to increase sales through email, but the abandoned cart reminder is one of the most profitable (and straightforward) letters for online stores.
Your email list is your source of income for sites that engage in affiliate marketing or service-based businesses.
Instead of solely relying on the organic traffic to your website, you may enhance sales by using email as a vehicle for content marketing to distribute regular, pertinent content to your subscribers.
3. keeps control over audience interaction
Relying on a single platform to interact with your audience is one of the biggest marketing risks any company can make.
When Twitter goes down, it might feel like your firm is being held captive, say business owners who primarily use social media to host and sell their brands. Having a backup is wise.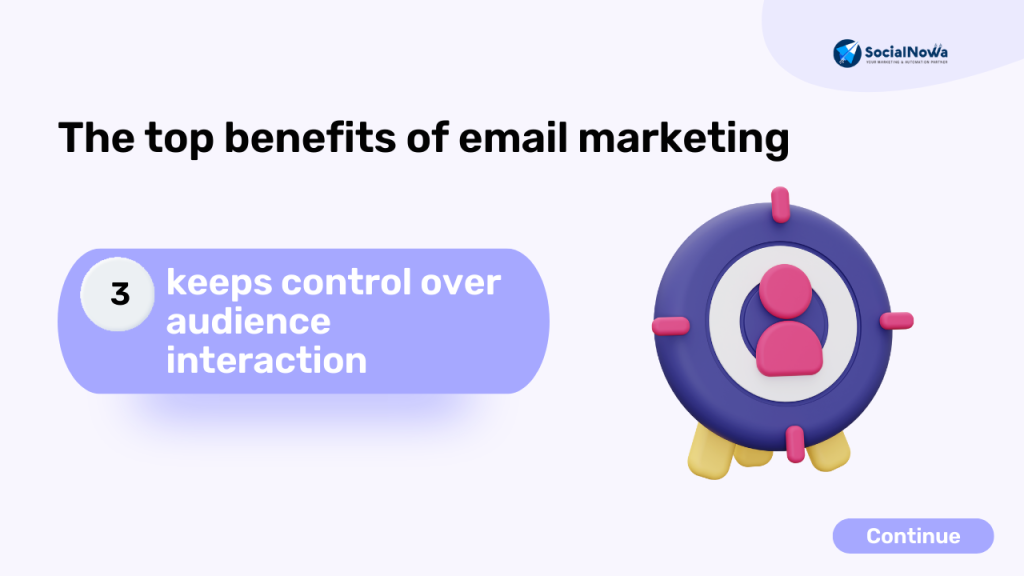 However, you can practically communicate with your audience whenever you want if you have an email list.
Additionally, you alone have control over how your company communicates with its audience thanks to your own email list.
You may always email your audience to let them know you're aware of issues and that you're trying to fix them in the event of a social media outage or if your website servers are down.
4. Gathering feedback and survey results | Email Marketing That Impact Your Bottom Line
If you want people to interact with, engage with, and purchase from your company, keeping an eye on your customer experience is quite helpful.
This is something that email marketing can help you with. To get input from clients, for instance, you may send customer satisfaction surveys using email campaigns.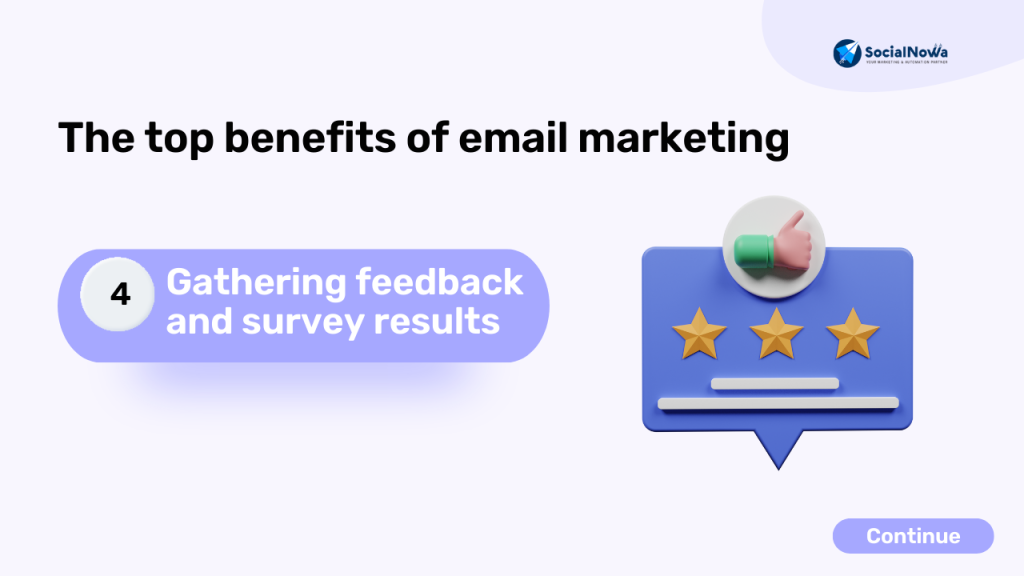 One of the best ways to determine your Net Promoter Score is through this method (NPS).
You can use this number to compare the proportion of consumers who support a brand versus those who do not.
With this information, you may come up with strategies to enhance the client experience.
5. Simple to automate | Email Marketing That Impact Your Bottom Line
It will be difficult to find a competent email marketing company in 2021 that doesn't use automation.
(Consider attempting to manually send emails to tens of thousands of recipients!) Fortunately, automation is made simple by email marketing platforms, whether by using pre-built sequence templates or by building them.
For instance, the "welcome" email you receive after subscribing to email newsletters or choosing to receive promotional messages is one of the most prevalent automated emails you'll come across.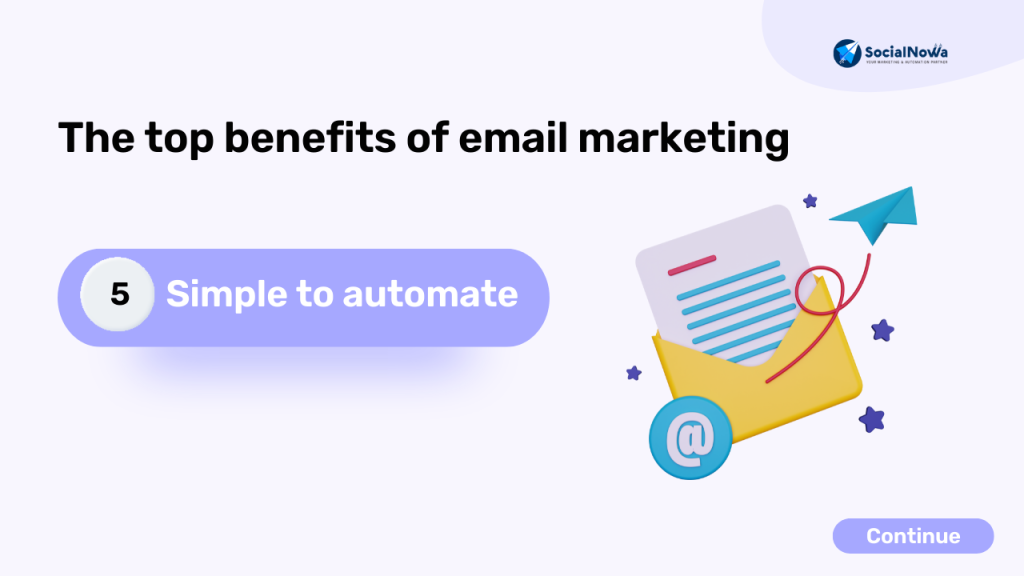 Businesses don't have to worry about manually sending these messages because they are automatically sent when a user signs up.
There is no doubt that email automation has a great potential to help scale your organisation, regardless of whether you have a single email sequence or hundreds.
You no longer have to worry about sending out follow-up emails and answering simple questions, which saves you time and anxiety.
6. Increasing Lead Generation | Email Marketing That Impact Your Bottom Line
One strategy to increase lead generation is by encouraging visitors to subscribe to your email marketing list.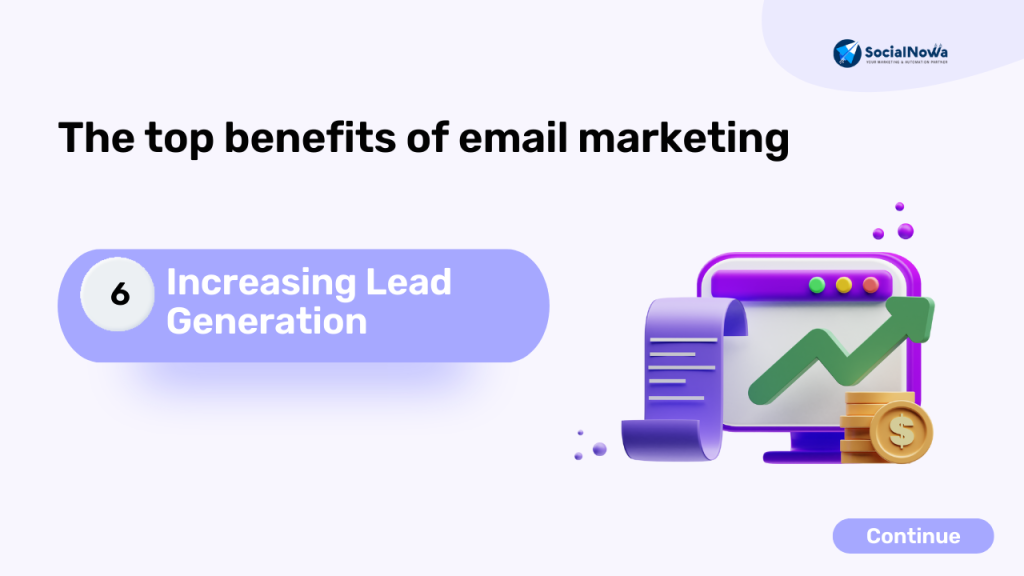 Encourage your email subscribers to share your emails on social media or forward them to friends, relatives, and acquaintances as another tactic.
7. improves relationships with your clients | Email Marketing That Impact Your Bottom Line
I already indicated that email can offer more chances for interaction with both current and potential consumers.
Even if there aren't many talks, sending emails frequently (but not too frequently) can foster relationships that result in more devoted clients.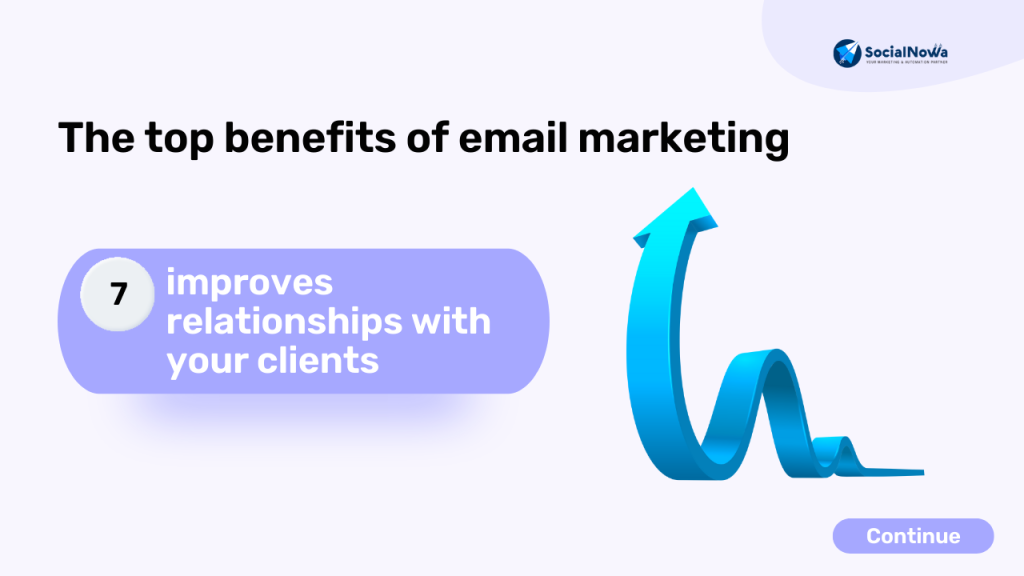 Of course, you need to make sure that the email content is useful and serves a purpose.
If not, you run the risk of losing the loyalty you've earned and undermining the trust you've earned.
Client lifetime value (CLV), which refers to the entire revenue or worth a firm might expect to receive over the lifespan of a customer relationship, is a nifty metric you can use to gauge customer loyalty.
Because email encourages deeper, more meaningful relationships, it increases CLV.
8. Making Campaigns That Are Seasonal and Time-Related
Even though time and location are included in typical marketing campaigns and strategies, planning and implementing such events takes months.
Furthermore, it is still uncertain whether people would be interested in the campaign at that time.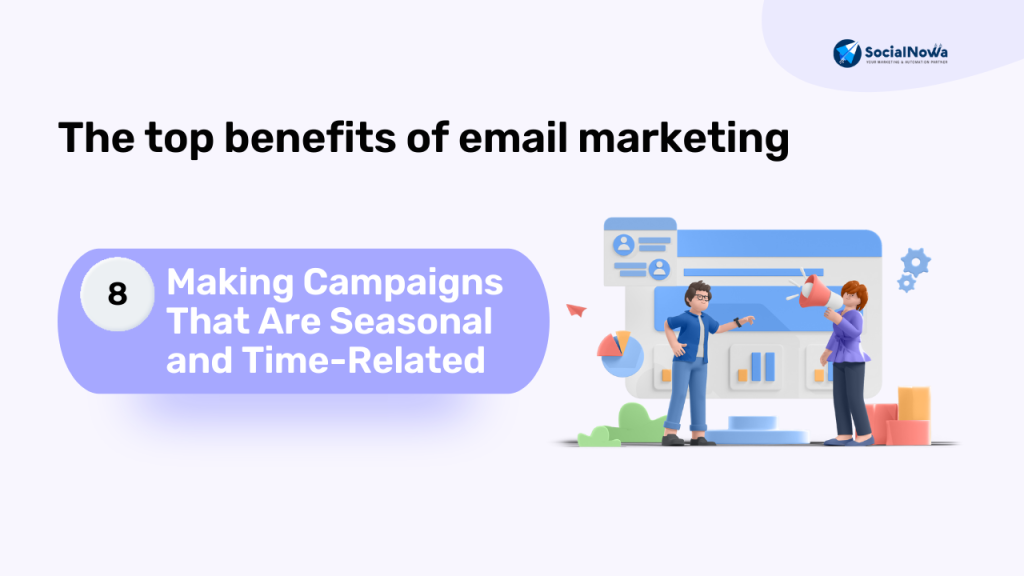 However, because email marketing doesn't require as much planning work, you may create an entire campaign in less time.
You can also make sure that your audience sees your email at the appropriate time.
By segmenting your customers, you might, for instance, guarantee that you notify your audience at the right time.
Final word :
The greatest moment to start with email marketing was yesterday. But now is the next best day to begin!
There are numerous reasons why investing in creating an email list can benefit your bottom line, as this article has hopefully persuaded you.