What is Many Chat ?
Manychat alternative In the contemporary age, Marketers want Chatbots software that will boost sales conversion, customer engagement, and social ads. This leads marketers to hunt alternatives to Manychat. Many Chats is one of the popular Facebook Messenger marketing tools that enable marketers to build bots for marketing, sales and support.
Offers to easily grow your Messenger audience by providing a complete set of growth tools to convert multiple chat audiences into customers.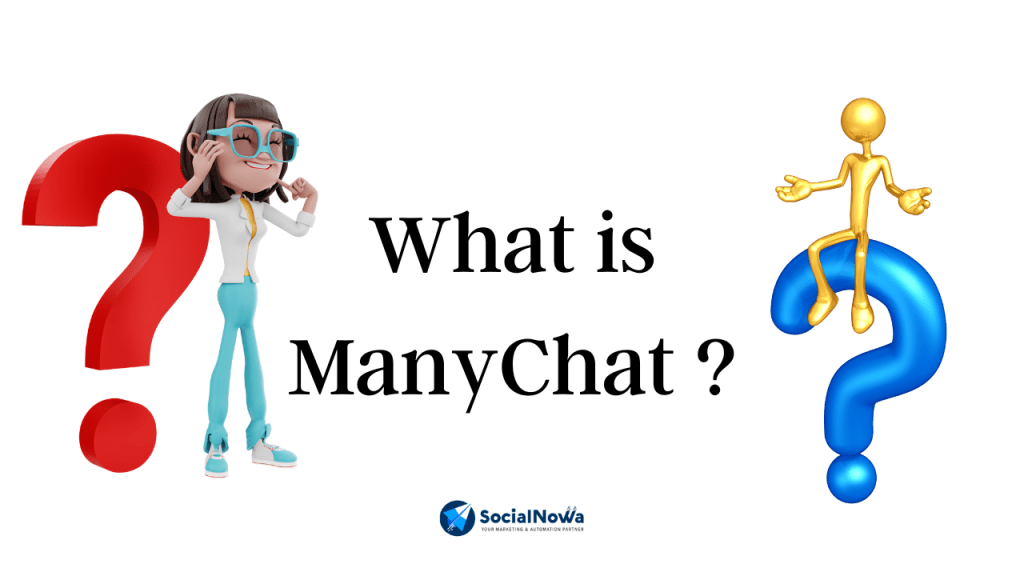 The central selling point of Manychat – the easy-to-use interface.
Using Multiple Chat you can easily create a chatbot in about two minutes without any coding,means you connect SMS marketing with facebook messenger.
Many chat is an open source tool with GitHub stars and Github forks.
Manychat merge with some tool like shopify,zapier,google sheets,paypal,hubspot etc
7 Best Alternative of ManyChat | manychat alternative
Socialnowa Chatbot
Landbot.io
REVE Chat
Chatfuel
Wigzo
MobileMonkey
ZoConvert
Key features –
1) Instagram reply; Now your Instagram followers will never be ignored. With SocialNova, you can automatically reply to their Instagram comments.
2) Instagram posting; Share video or image on Instagram. You can automate all the tasks using our scheduled posting feature, SocialNova and more.
3) contactless menu; Contactless QR code menus are here to stay, and you can now create and even sell a virtual menu for your restaurant.
4) analytical marketing; Grow your business with SocialNova's amazing analytics feature where you can get Facebook Page and Messenger analytics on a dedicated graphical reports dashboard.
5) WordPress integration; Share content on WordPress, the most popular blogging platform in the world, or on your WordPress website, or both.
How is socialnowa better than ManyChat?
The main feature of soicalnowa is to automate Instagram posting, Instagram Dm, Reply, Comments.
With the help of socilnowa chatbot you can be able to import all your customers (easy to use)
From socialnowa chatbot you can create a chatbot for Facebook Messenger and instagram.
Pricing –
Socialnova offers both a free trial and a paid plan for 30 days. Basic plan starts at 5$, Gold plan 10$ and Platinum plan at $15/month.
2. Landbot.io | manychat alternative –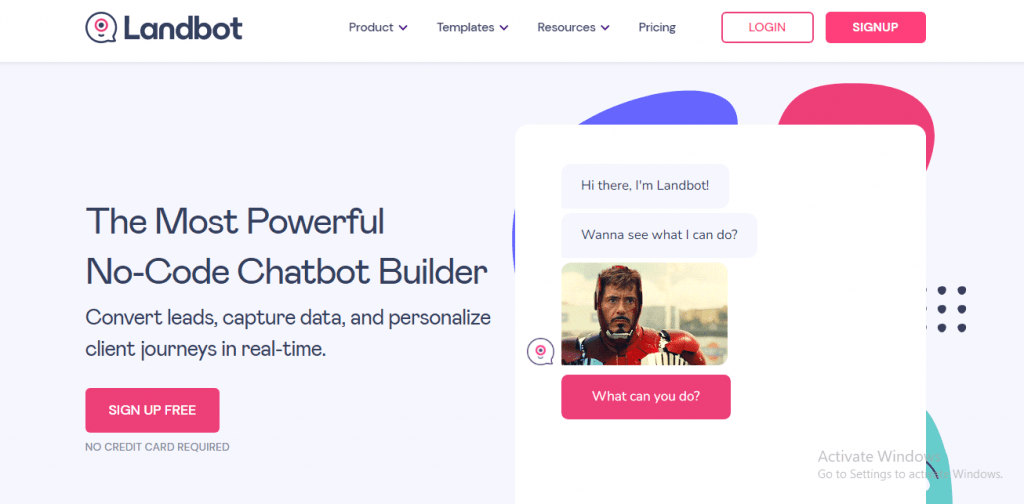 Landbot.io is a user-friendly no-code solution for building conversational chatbots. A benefit of landbot is interactive conversational interface with interface with best UI elements while automating advanced data workflows.
Landbot helps you optimise every step of the customer journey from conversion to customer support on the web, WhatsApp or Messenger.
Key Features –
Pulls data from Google Sheets, improves interactions with users
In-built analytics helps in analysing the traffic.
Build chatbots for multiple platforms.
How is Landbot.io better than ManyChat?
Provides drag-and-drop interface to quickly build chatbots.
Customise your chatbot to match your branding.
Allows you to initiate dialogue flow, test and analyse your chatbot without any code.
Pricing –
Landbot.io provide 3 plans, The paid plans cover the Starter plan at 30€/month and the Professional plan at 80€/month. For a custom plan, you will need to contact the sales team.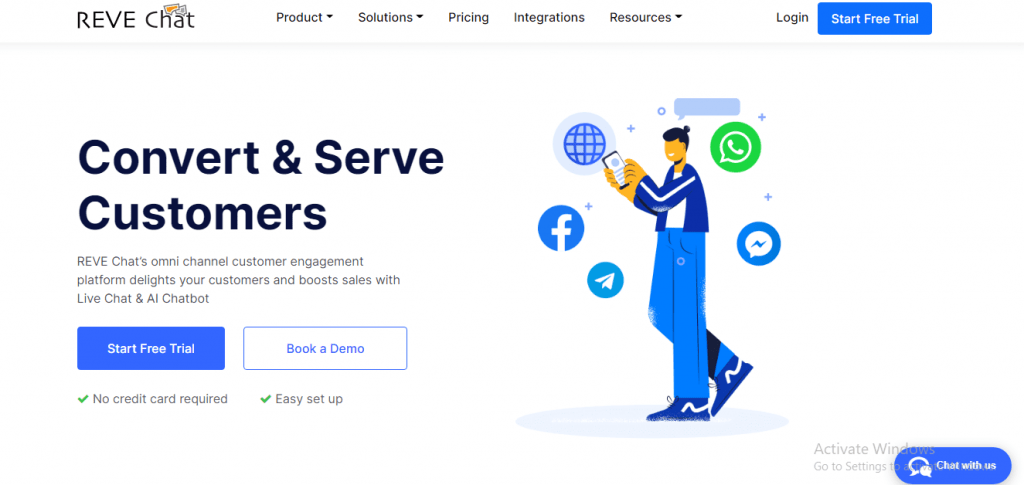 It is a multi-channel cloud based live chat software that literally helps our customers with co-browsing live chat support.
They provides visual flow builder, human handover, auto trigger.
Key Features –
Visual Flow builder
FAQs
Human handover
How is REVE Chat better than ManyChat?
Live chat talk to your website visitor and customer in real time on your website and app.
Customization makes your live chat appear to match your website branding and set various messages as per your business need .
Visual Flow builder
Pricing –
REVE Chat has Standard plan start with13.5$ and Advanced plan 22.5$for Enterprise 45$.
4. Chatfuel –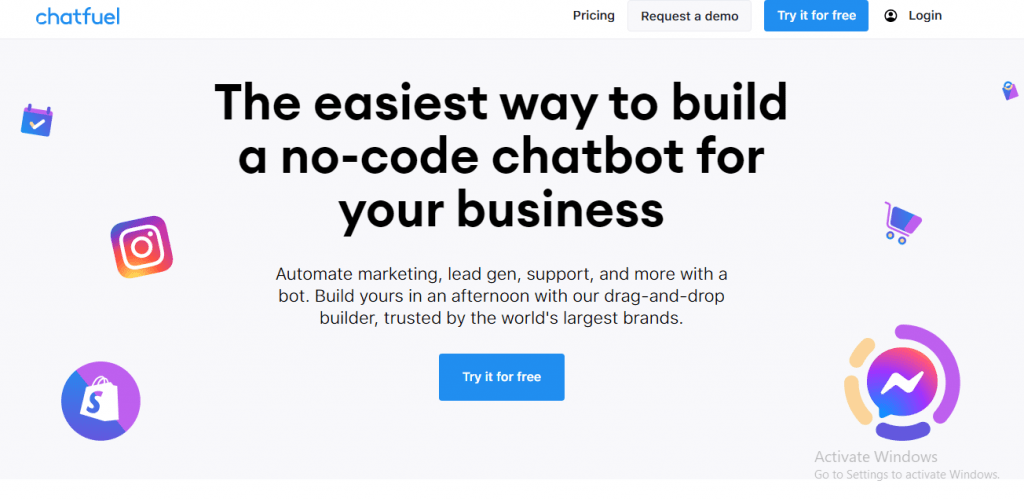 This is leading chatbot platforms in the market for Instagram,Facebook, messenger.you can build chatbot as per your requirement,people can market their product with help of chatbot with help of chatbot you can solve customer queries too.
Key Features –
Automate FAQs and reduce costs
Easy to use platform for building chat
Increase sales with a bot drip campaign
How is Chatfuel better than ManyChat?
Chatfuel has a free plan for retailers with a limit of 5000 members. When you're on a free plan you can get all the features except the People tab.
Chatfuel Clone Message also offers that means you can easily duplicate a single message or group of messages from one bot to another with a simple click.
Engage with 24/7 probability. Automate sales or connect a warm lead to a sales rep in a live chat.
Pricing –
Chatfuel provide free to range from $15 to $180 per month
5. Wigzo –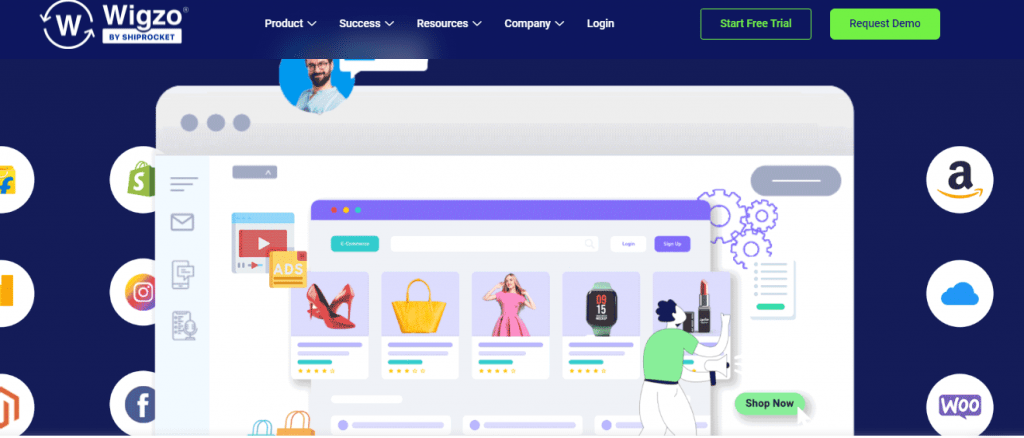 It is a personalised messenger marketing platform for ecommerce marketers
In today's age, modern consumers want an integrated shopping experience and expect you to meet their needs and demands while using different channels to communicate.You can understand the value of being present on many channels but not all of them have the resources to properly support your users.
Key Features –
The Wigzo AI Messenger platform can engage customers 24 × 7 and enhance the customer experience.
Live chat and email support
Wigzo's allows there customer and brands to retain their customers for maximum CLTV
How is Wigzo better than ManyChat
Wigzo can enable you to plan and execute unified and personalised campaigns for all your users and to enhance customer relationships, providing the same great experience and messaging across each marketing channel.
It is helpfull for effectiveness of your all channel marketing campaigns and proviswa real time insights for rapidly changing policies.
Wigzo has great potential for e-commerce brands to save money, increase communication effectiveness and increase customer loyalty, and help them gain huge sales and high profits among competitors.
Pricing
Wigzo privode Free to customise plans for their customer.
6. MobileMonkey | manychat alternative –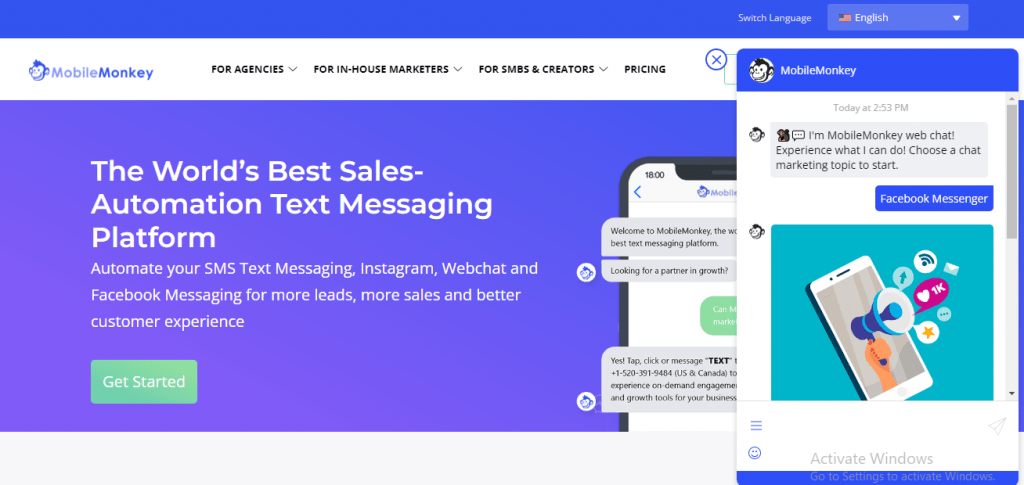 It is the world's leading OmniChat platform this is the only platform that allows marketers to create Facebook ad bots, SMS bots and native web chatbots all in one place.
This has millions of subscribers with web chat, SMS, Messenger, Instagram and WhatsApp.
Key Features –
Instagram Facebook Automation
Bots work in web chat, SMS and Facebook
Automatic follow-up and lead.
How is Wigzo better than ManyChat
The main feature of MobileMonkey is Chatbot Builder as it allows you to create chatbot .
MobileMonkey's Chatbot Builder allows you to click and add multiple elements from the menu bar to your dialog bot.
Next feature of mobile monkey is based on simple idea, which is sending messages all your messengers contacts or group of contacts at a time.
Pricing –
MobileMonkey offers Gives free and paid plans. Pro plan starts at 14 / month and $ 50- $ 500 / month agency chatbot fee, team plan starts at $ 199 / month.
7. ZoConvert –
It is an ingenious conversion optimization tool for Facebook Messenger that enables you to build a Facebook Messenger bot in minutes.
This can help you reach visitors to your website who choose to receive notifications.
How is Wigzo better than ManyChat
ZoConvert bot is simple to install.
It will get your message across and most importantly help you earn 5x more than email from existing users.
With ZoConvert you can easily increase your messenger audience by connecting with customers
Pricing
Zoconvert Starts from free forever plan to $99 per month.
8. ActiveChat
Key Features –
Drone analytics, business intelligence, and data virtualization.
Software for enterprise searches.
Analytics for the future.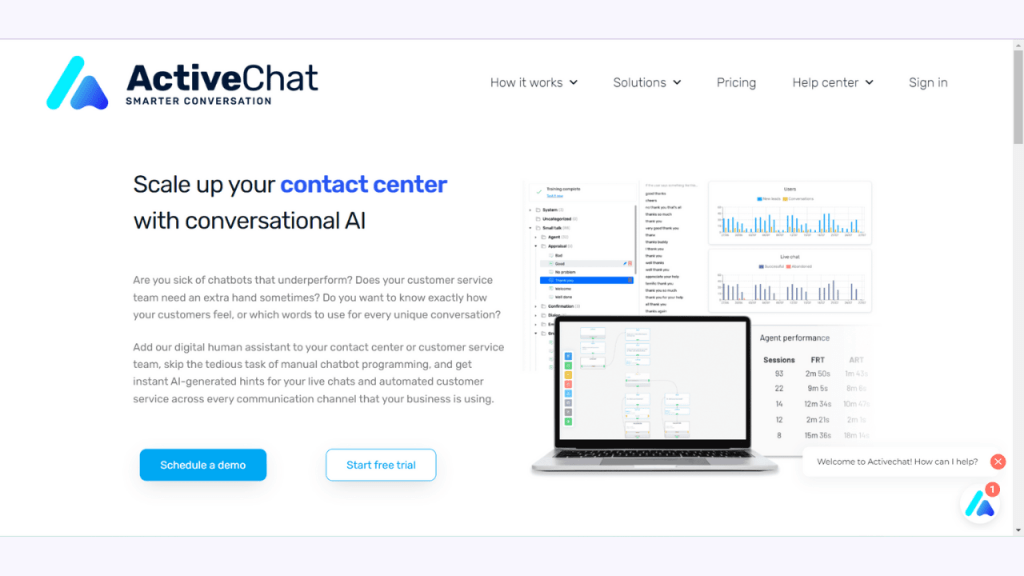 How is ActiveChat better than ManyChat –
With its clever visual chatbot builders, Acitvechat automates routine customer service interactions and boosts team productivity.
In a single live chat software, Activechat can simply handle all of your channels, including Telegram, your website, Facebook, and SMS. It can also keep track of every single customer communication.
Additionally, Activechat uses conversational AI to increase CSAT, increase revenues, and provide every client with the perfect phrases. It evaluates talks to foresee conversions and actively engage with customers.
From a single interface, Activechat can allow many channels of contact (live chat or automation with virtual assistants). It can automatically match clients across all channels and assist you in choosing the topic of conversation that will benefit your customers the most.
Activechat reduces labor costs and scales back the workload for your human teams by automating routine client chats.
Pricing –
Free to $390 per month
9. BotStar :
Key Features :
A built-in content management system and user data collection for sending to other CRM systems are only two of the services that BotStar offers.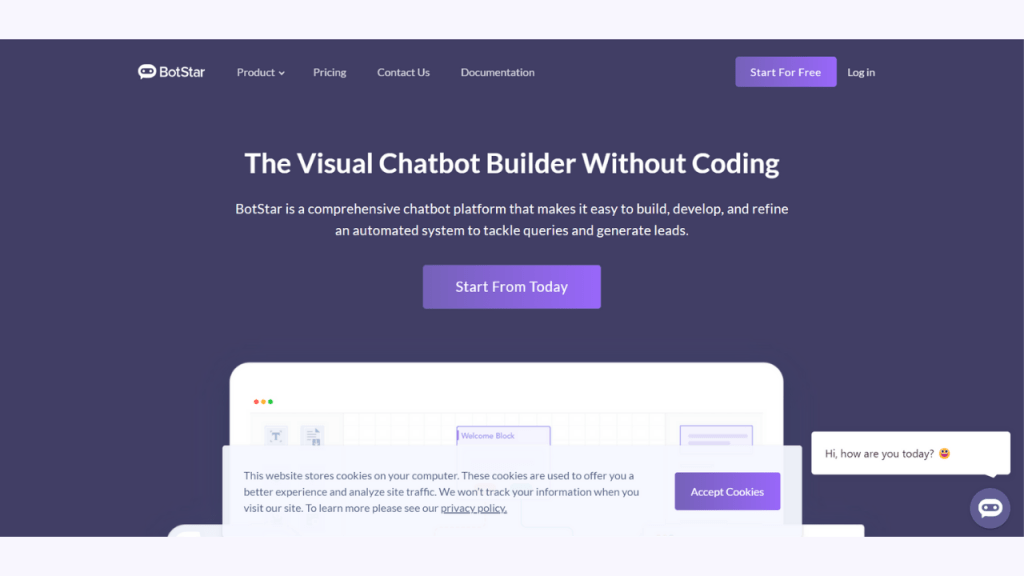 How is BotStar better than ManyChat –
It is better organized.
You can create all of your chatbot flows in one place using BotStar. In ManyChat, this is distinct for each flow.
Because it offers two different sorts of builders, ManyChat gives you flexibility.
Pricing –
The free, $15/month, custom-priced chat platform you've been seeking for.
ManyChat Pros :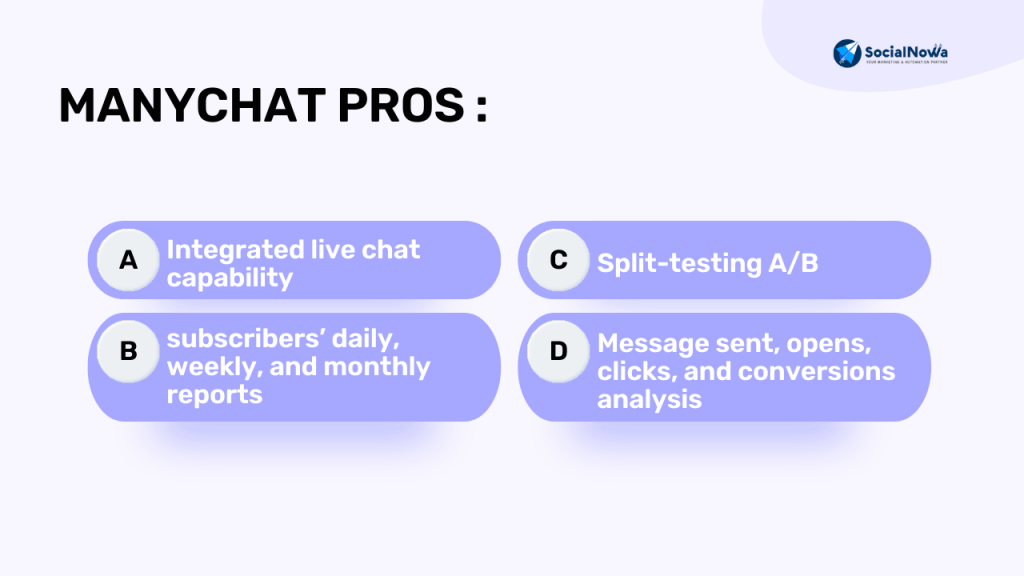 Integrated live chat capability
subscribers' daily, weekly, and monthly reports
Message sent, opens, clicks, and conversions analysis
ManyChat Cons :
No connection to any analytics software
WordPress integration not present
Natural Language Processing is absent
No AI
Flow builder is quite difficult.
Applications frequently collapse in the middle of an action
several problems, and latency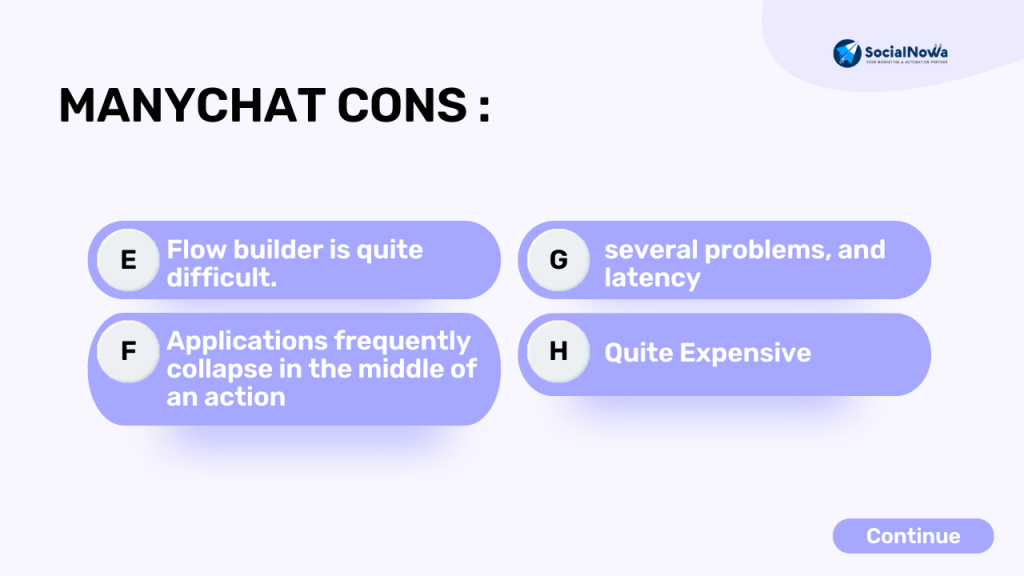 Conclusion –
Manychat is a leading bot platform for Facebook Messenger for a reason, but it's not flawless. Manychat is easy to get started, but as you add more messages it can become difficult to manage and reuse messages.
Luckily, the seven shortlisted messaging tools above are great manychat alternative.
However, if you are looking for an AI-powered chatbot with the omnichannel platform to improve customer satisfaction and improve business performance and productivity, then manychat alternative is a must-have for you.