Introduction –
Let's start with one simple fact: in today's generation your business needs social media presence. It doesn't matter if you have a local shop or a national company.
It is very important for your business marketing strategy. Social media platforms like Facebook, Instagram, LinkedIn, Twitter, etc. businesses to connect with their new customers, increase brand awareness, and boost sales.
Many people use hashtags and comments. 63% of customers actually expect companies to offer customer services through their social media accounts. 90% of users have already used social media as a way to communicate with companies or businesses.
Social media marketing is a powerful way for businesses of all sizes to reach prospects and customers. People learn new things through social media.
Explore new brands, and shop from their favorite brands on social media.
so if you're not on social media platforms like Facebook, Instagram, and LinkedIn, you're missing out!
Why is it important for businesses to manage social comments?
Understand your Customers Better.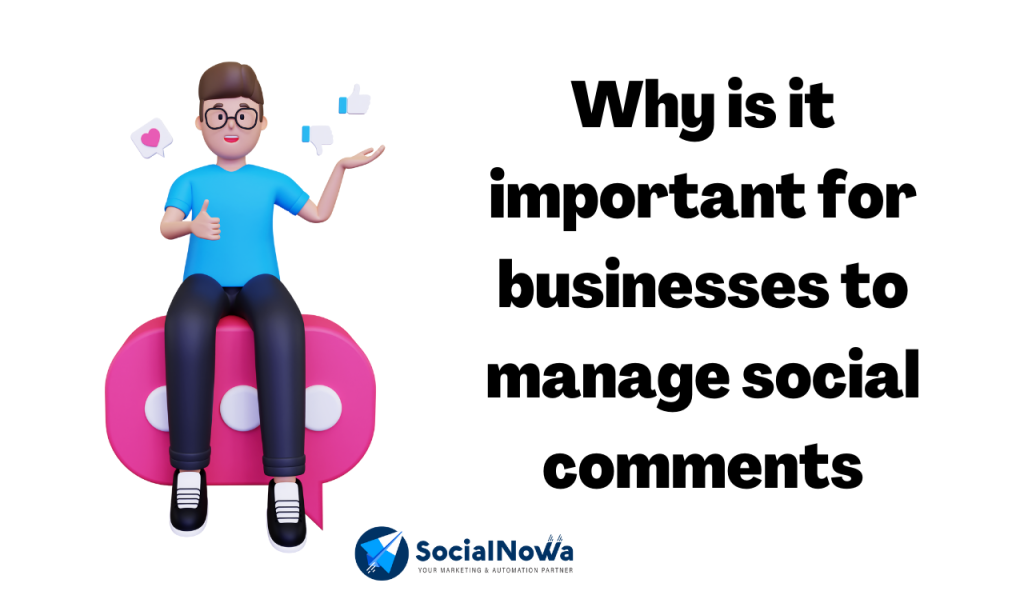 Communicating with your social media audience through Facebook messages and comments is an awesome method to connect with your target profiles. Facebook is one of the most popular message platforms.
Facebook Messenger is one of the most important messaging apps brands use to connect with customers world wide web. A business with a social media existence can attract an online company
increase customer engagement
Providing prompt customer service for both positive and negative comments shows that you value your customers.
Offering quick resolution of queries delights the customers and increases the satisfaction rate.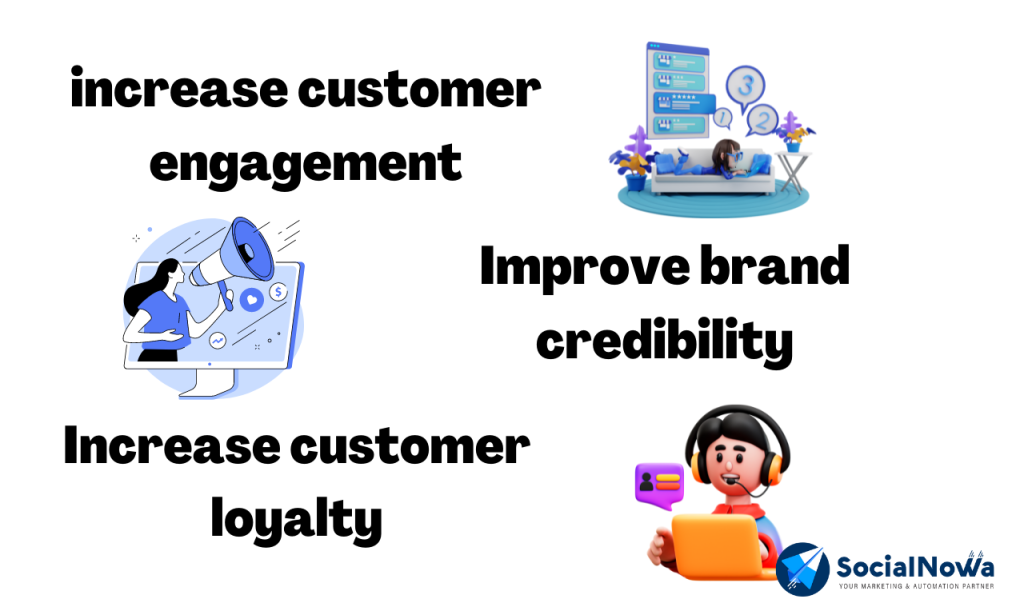 Improve brand credibility
Managing comments on social platforms like Facebook and Twitter shows how sensitive and approachable you are as a brand
Customers appreciate that they are heard, which ultimately increases the credibility of the brand.
Increase customer loyalty
Facebook users use the app for about 19.5 hours every month.
Having a strong presence on social media helps increase engagement by responding to comments faster.
This encourages customers to be more loyal and stick to your brand for a longer period of time.
A comment is a form of arrangement in which a user replies to your social media post.
Facebook is the most used social media platform.
Customers may start a dialogue by leaving a emoji, comment, sending a message, or writing a review on your blog content.
Comments can be asked as a question, express disagreement, and otherwise contribute to the online conversation about your social post.
Comments can include #hashtags, text, @mentions, and emojis.
A comment is a response that is often provided as a question, answer or reaction to a content post or message on social media.
It's simple. Your company is easier to trust if your company is up for negotiation And that trust can be earned on fame alone.
Most people messaging businesses say the choice helps them feel more confident about the brand.
For some customers it is enough just to know that messaging is available.
85% of consumers read 20 online comments and reviews before trusting a brand.
So the effectiveness with which you manage your comments can have a huge impact on your business.
Social media is all about personal contact, and comments show your followers how important they and their needs are to you.
If your company is open to dialogue, your brand is easier to trust, Having a strong presence on social media.
It encourages customers to be more loyal and stick to your company for a longer time.80% of people read up to 20 online comments and reviews before they can trust a brand or company.
Best practices for managing Facebook comments efficiently
Now that you know the importance of managing comments on social media for businesses.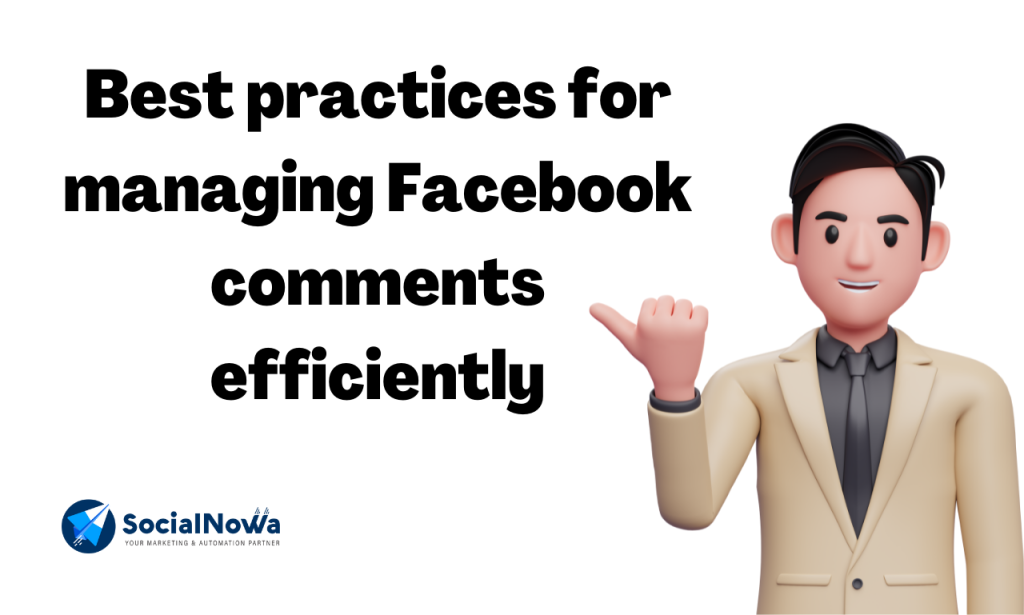 It's important to handle them correctly. We've summarized some of the best practices for effectively managing comments on Facebook.
Let's go into details describing the tips.
1.Right tool for Facebook comments handling | Effectively Manage Facebook Comments
Businesses using Facebook as a channel can directly manage FB accounts.
Choosing the right tools helps you manage Facebook Comments effectively by integrating all Facebook conversations in one place.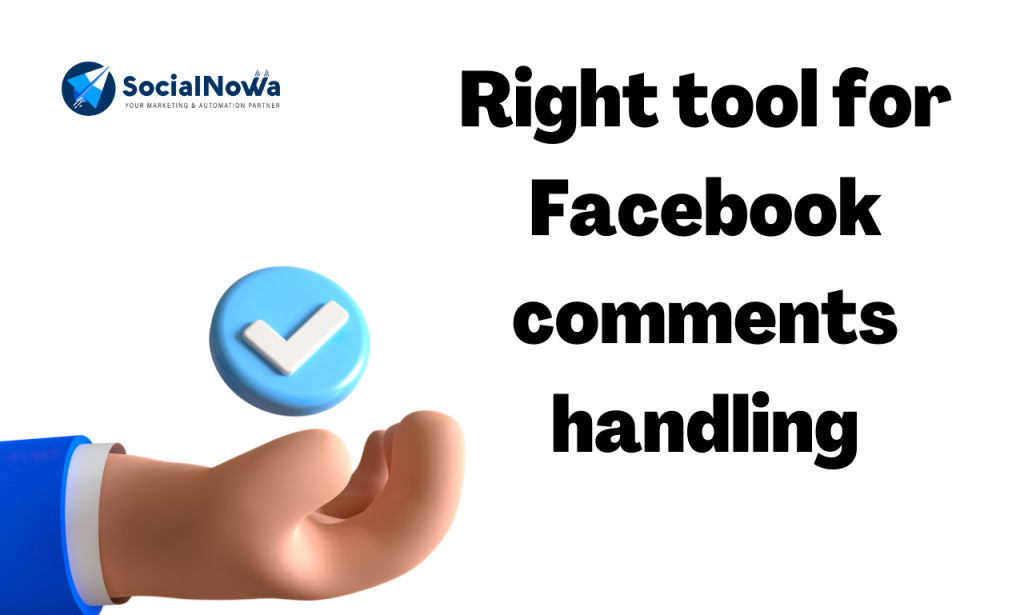 Which will help provide a consistent experience for businesses.
Having the right Facebook tools to implement your marketing strategy not only makes your job easier
But it also makes your work more successful and well planned.
Why you should use Facebook Comments:
Facebook comments have virality. Almost every second person uses Facebook on a daily basis.
It leads to higher interactions.
Facebook comments bring credibility.
Facebook comments help avoid spam.
less trolling.
Increase social engagement.
Improve credibility.
2. Assign Ownership to comments and Conversions | Effectively Manage Facebook Comments
Another best practice of Facebook comment management is to provide ownership for comments and messages. This means you can assign team members who are better suited to handle a particular conversation or comment and add notes to keep them up to date.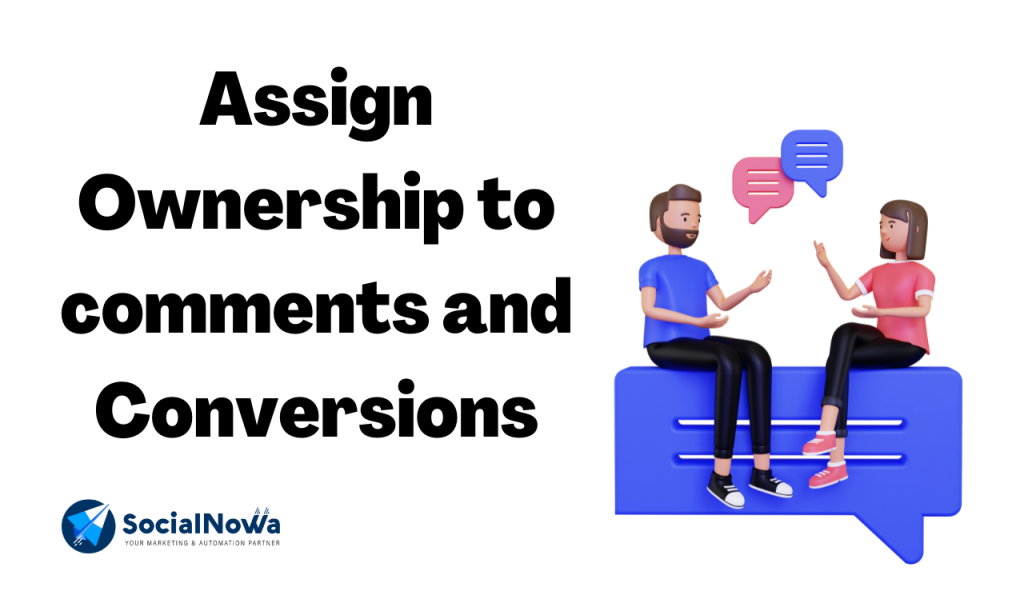 If you find similar questions on a lot of comments, use the answers to quickly answer them all with one click.
Team members help to handle specific comments.
better handling of conversations
Respond to comments fast and effectively
Increase engagement and delight customers
Get input
Set a deadline
3. Additional tips to deal with comments from frustrated customers | Effectively Manage Facebook Comments
Recognizing the value of a difficult customer.
Listen.
Apologize to difficult customers.
Handle angry customers with empathy.
Maintain a calm tone of speech.
Use the customer's name.
Build and maintain trust.
Don't Take Difficult Customers Personally.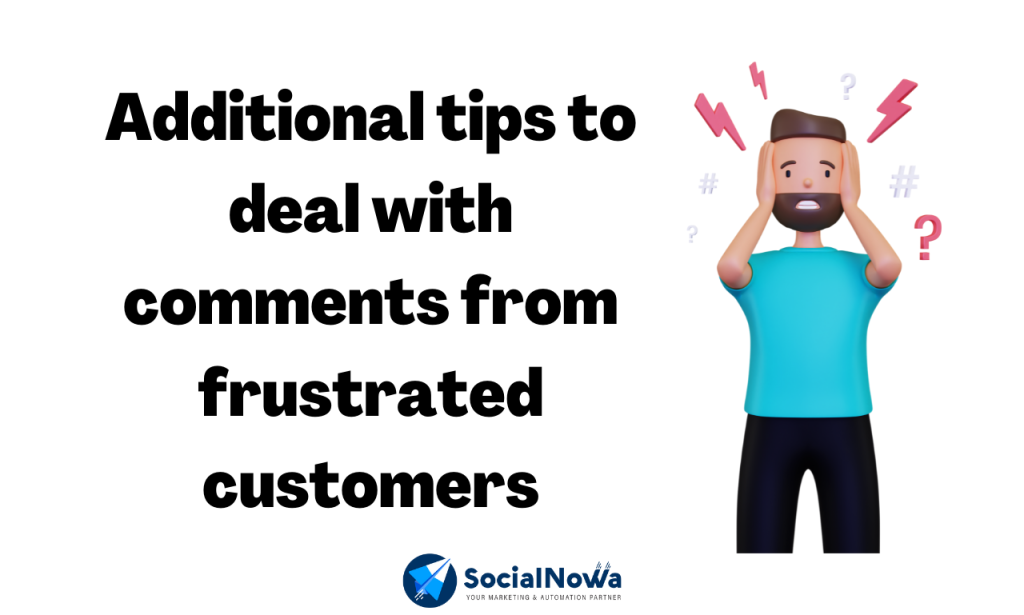 Once you have apologized, and given an explanation for the error, the next best thing to do is to reassure them of the action being taken on their issue.
Conclusion:
At last but not the least,
I am sure the above-mentioned tips and tricks on different types of comments and how to respond and make them happy have been an eye-opener for you. Always try to respond to your comments.
As you know, along with social media, commenting is also an important part of business marketing.
This especially works if you don't think much about social media and especially the comment section.