Introduction :
The traditional method of customer service falls short in terms of meeting the constantly evolving expectations of new-age clients.
Therefore, organizations that continue to use outdated practices must adapt if they want to give customers better experiences throughout their whole journey.
It is at this point when AI-enabled customer care chatbots break into the support industry since they not only affect assistance but also have the ability to automate tasks in the sales or marketing verticals.
Bot-driven automation can surely close the gap in the customer service hierarchy and guarantee value, as 50% of consumers no longer care whether they are speaking with humans or AI-enabled assistants.
By deploying customer care bots, it is easy to provide better, more responsive support at various client touchpoints, streamline processes, and boost customer engagement.
SocialNowa provides a visual chatbot platform that requires no code to create chatbots for customer support.
It provides pre-made templates that can be quickly used to construct bots and deploy them across use cases. Additionally, companies can alter the bot flow to suit their needs.
What is a customer service chatbot?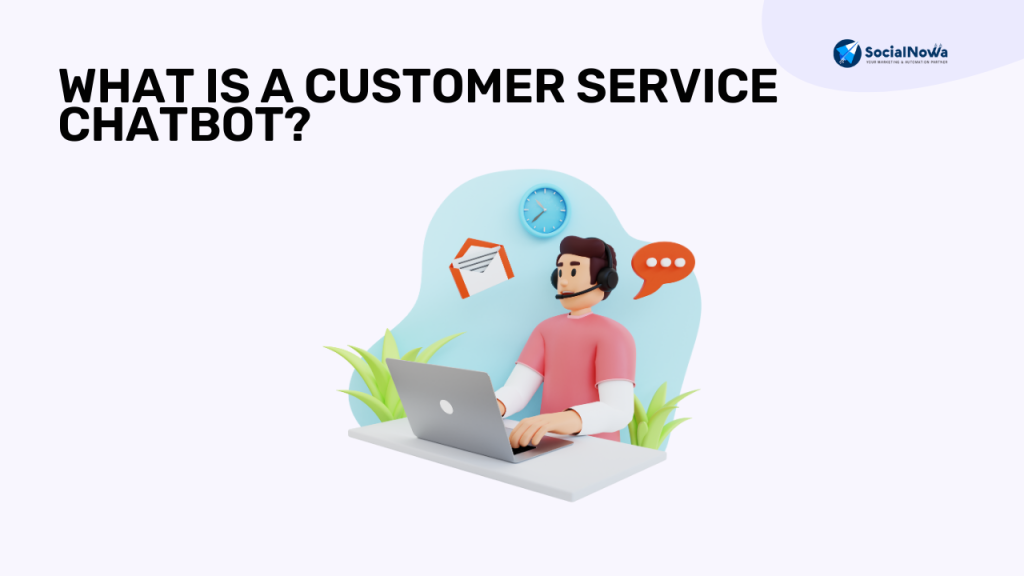 A customer service chatbot is computer software that mimics human interaction through text chats to assist businesses in responding to inquiries and requests.
Chatbots are computer programmes that are developed to help website users and deliver first-rate customer support using artificial intelligence and machine learning.
They are able to deliver pertinent information without involving human agents by quickly identifying frequent speech triggers of visitors at various points in their customer journey.
Benefits of chatbot in customer service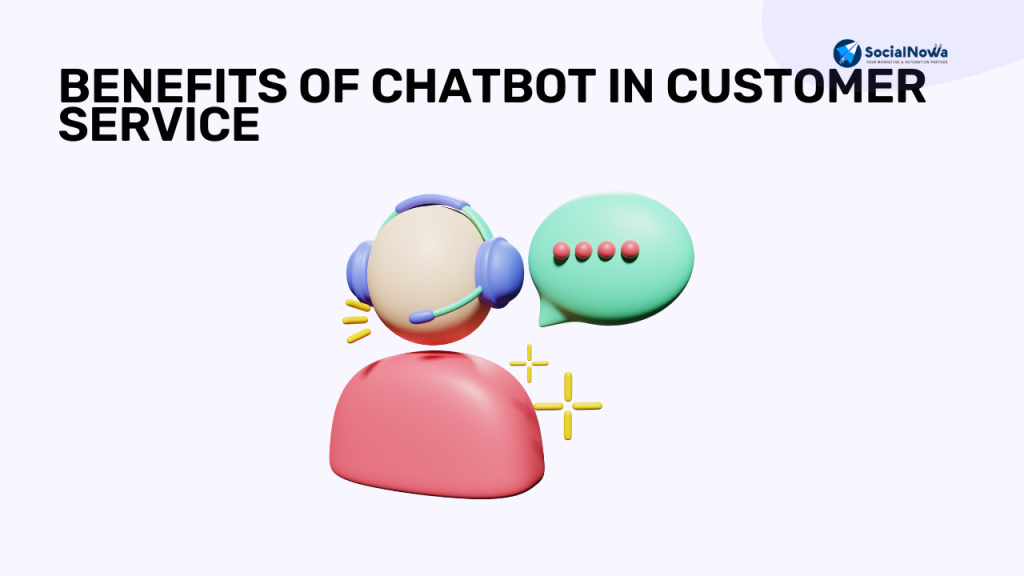 1. Reduced Case Volume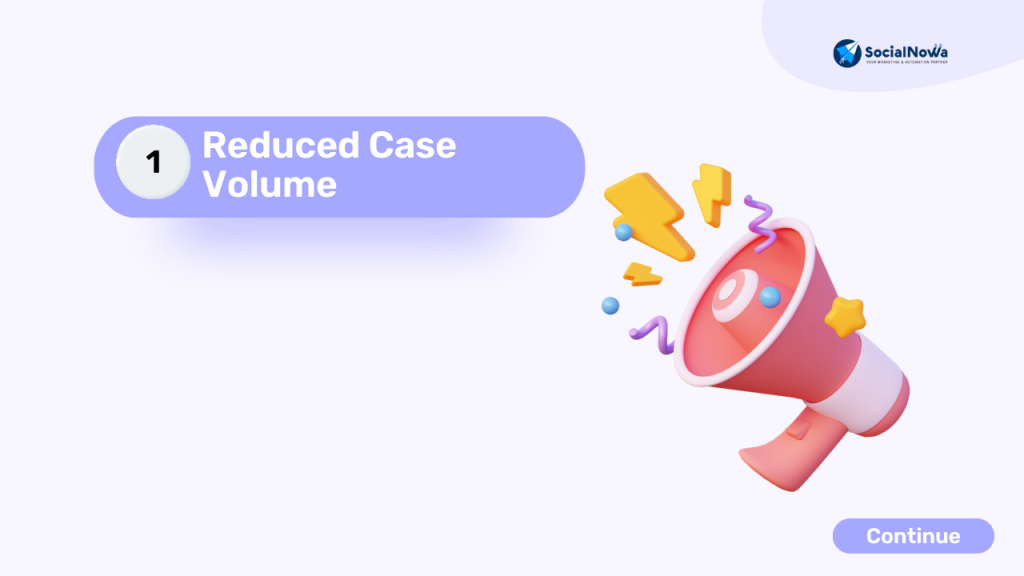 For customer service agents, chatbots can drastically reduce the number of cases. Customers don't need to speak with one of your human employees to acquire answers because bots are a self-service tool.
The chatbot can direct customers to your knowledge base or FAQ pages for help if their issue is straightforward or widespread.
Your agents will have more time to devote to complex and time-consuming cases because of this.
2. Seamless Integrations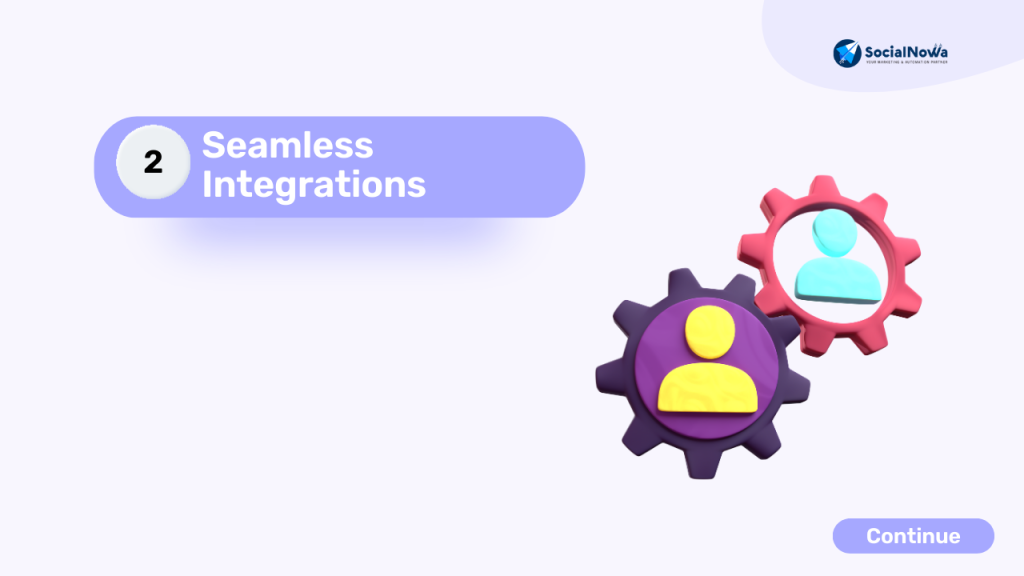 Chatbots can route a chat to a human agent if a customer's issue is complex and demands live assistance.
Because the consumer doesn't have to rewrite their issue, this seamless integration improves the customer experience.
Instead, the rep can pick up the case where the bot left off by reading the preceding discussion.
Additionally, you may link chatbots with your CRM to customize consumer interactions. It can look up each customer's prior interactions with your brand and make appropriate references as needed.
This is crucial since, according to research, 72% of customers want your representatives to be familiar with their contact details before a conversation even starts.
Bots, as opposed to people, can seek up this data instantly and are aware of where to look for the information they need.
3. Automated Tasks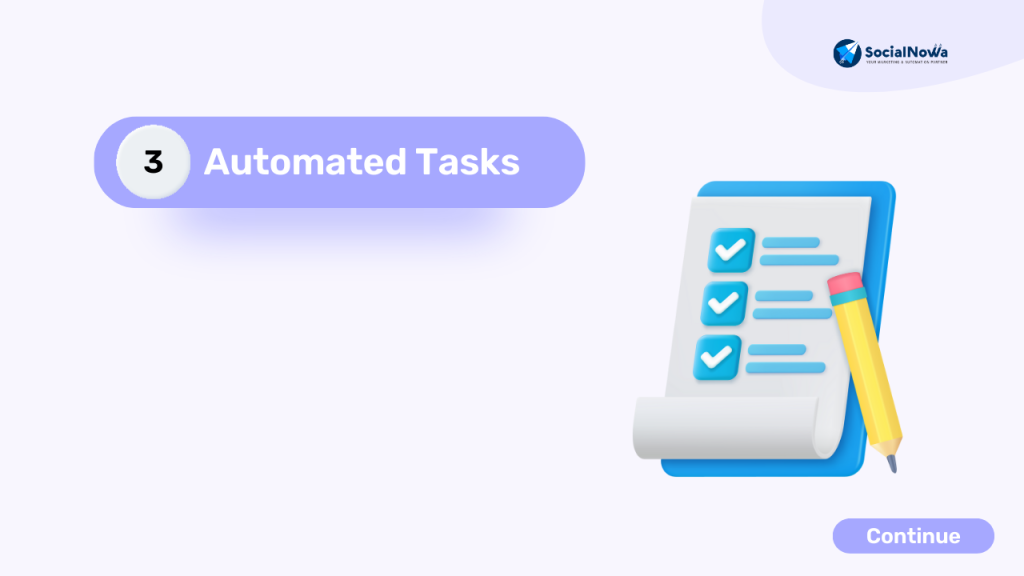 Chatbots can also handle follow-up tasks if one of your customer support representatives isn't available for a transfer.
They can arrange customer consultations and delegate unfinished cases to your agents. Even after they have resolved a customer's complaint, certain bots can send them follow-up emails.
This kind of task automation improves consistency in the customer experience and enables your team to monitor unmet client requests.
Let's look at some of the best possibilities for your team this year now that you are aware of the incredible potential that chatbots possess.
Chatbots for customer service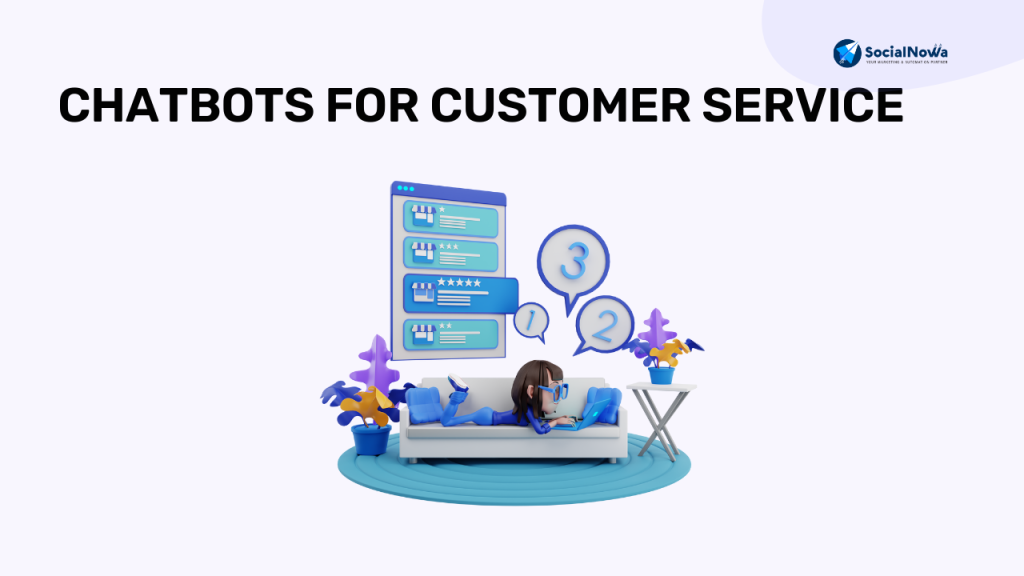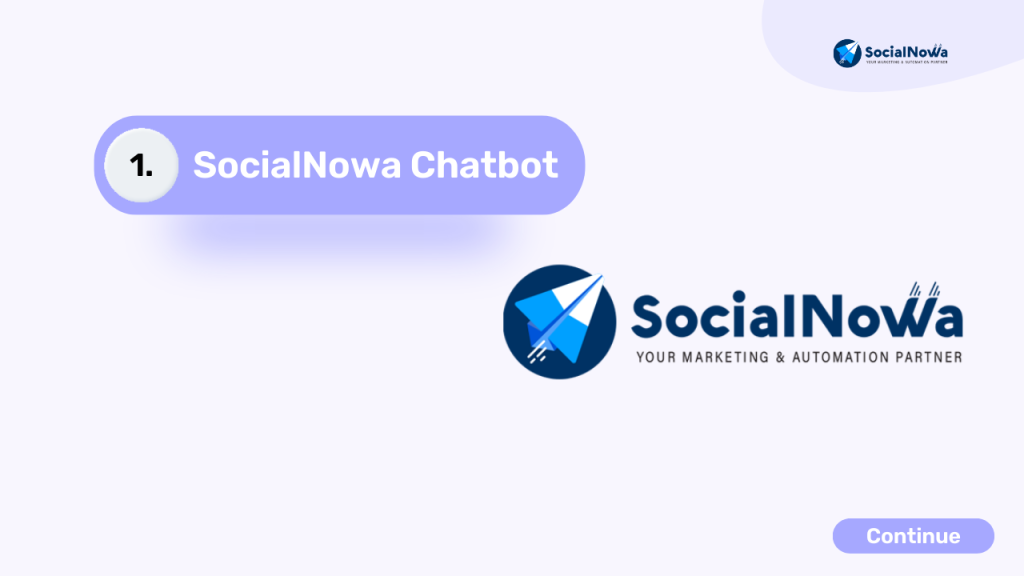 It is highly recommended that all web marketers and business owners utilise SocialNowa.
SocialNowa is widely regarded as one of the most effective customer service chatbot platforms now on the market by businesses of all sizes, ranging from sole proprietorships to global conglomerates.
This socialnowa customer care chatbot automation system provides users with access to a wide variety of capabilities, including automated Instagram direct messages, auto-commenting and responding on Facebook and Instagram, and live chat.
The projections made by IBT for the year 2022 indicate that SocialNowa will be the most effective solution for generating new leads.
Features of SocialNowa :
Setting appointments and taking customer orders could be done automatically.
Using Messenger's built-in e-commerce features, you can set up a storefront and start peddling your digital items.
Integration in a permanent capacity with the SocialNowa Chatbot
Organiser for maintaining one's presence on various social media platforms.
Postings on blogs can attract comments and responses that are generated automatically.
Construct a chatbot for use in the messaging service provided by Facebook.
Keeping an active presence on social media platforms and blogs
Making use of the secret passions function on Facebook
Constant revisions on many social media platforms
If you sign up, you'll get access to socialNowa's services for a free trial period of thirty days.
SocialNowa Pricing:
Nowa Gold is available for $29 per month.
Platinum Nowa costs $69 per month to maintain.
Nowa Diamond costs $109 per month to maintain.
The cost of the agency plan is $354.00 per month.
2. Intercom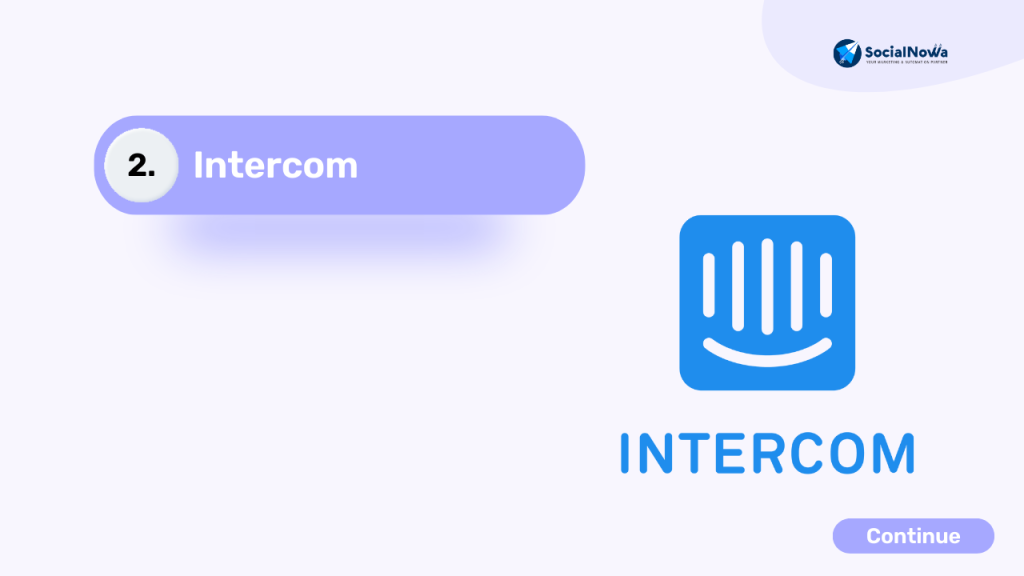 Pricing for Intercom: Pricing for Intercom is tricky. Although a-la-carte products are available, you virtually always require multiple products to meet your company objectives.
To obtain all of the features listed here and qualify Intercom in the online chat applications category, you'll need at least $1,000/mo or more to begiIntercom is a live chat and automation platform for identifying and qualifying leads, providing real-time prospect and customer support, and creating custom chatbots.
Features of Intercom
Apps for native mobile devices
Analytics and conversation performance
Message automation
Data storage for visitors Integration with other business systems
3. Pandorabots | chatbots for customer service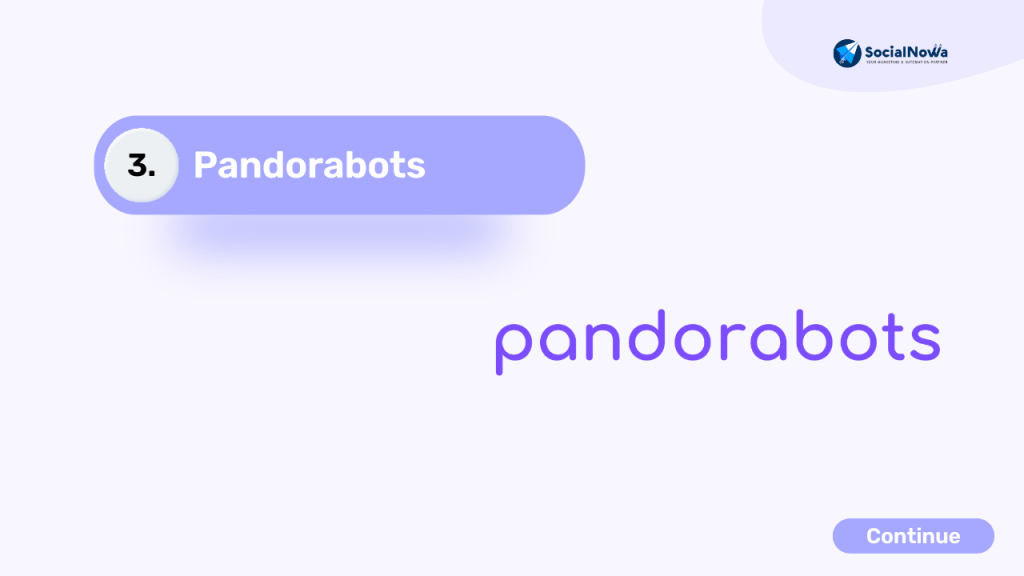 Pandorabots is an open-source website that allows users to create and publish chatbots on the internet.
Features of Pandorabots:
The primary differentiator is AIML.
Voice is supported for speech-to-text and text-to-speech conversions.
Support for mobile devices
Publishing and web hosting
Free documentation and instruction
Multilingual
Web-based development tools that are context-aware
Logs of conversations
Connect to external knowledge sources
APIs that are RESTful
Pandorabots Pricing: Pandorabots offers a 14-day free trial. Following that, price begins at $19/mo, goes up to $199/mo, and finally goes up to Enterprise pricing.
4. Bold 360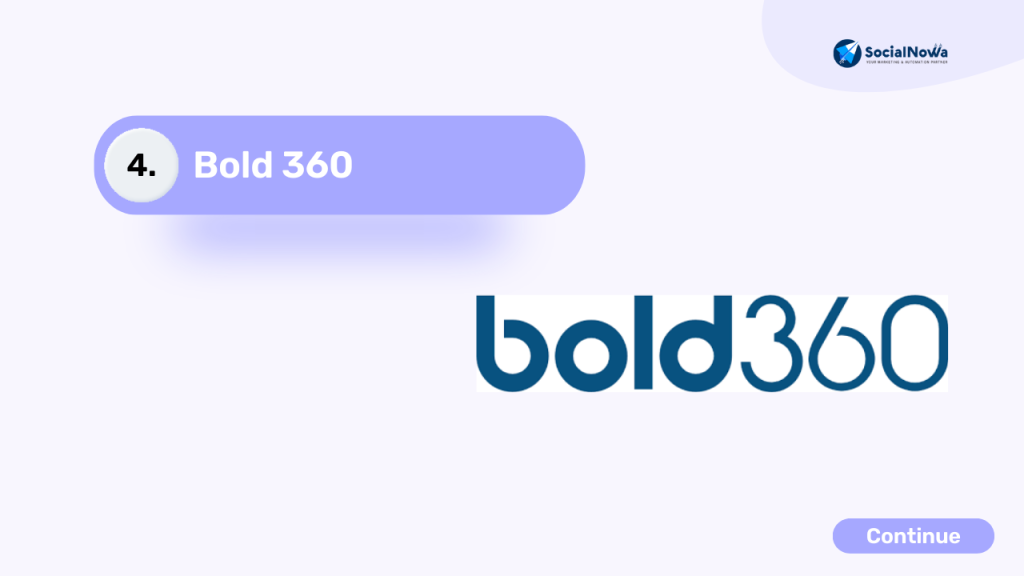 Bold 360 provides a chatbot that isn't constrained by pre-written scripts. Instead, the bot employs natural language processing to personalise client discussions.
Instead of wasting time coding and designing workflow logic, simply install it on your site. Following that, the bot will gradually learn and adapt to customer chats, resulting in more authentic encounters each time.
Features of Bold360:
Customer engagement software
HR and IT internal network systems
APIs and SDKs for powerful chatbots and automation
Bold360 Pricing: Bold360 has five pricing categories, but all of them need you to contact the company for a quote.
Although each tier clearly indicates what is included in the package, posting the tiers openly is a little silly without any pricing offered.
All five Bold360 pricing tiers require a quote from the company. Without cost, the tiers seem absurd to post.
5. Botsify | chatbots for customer service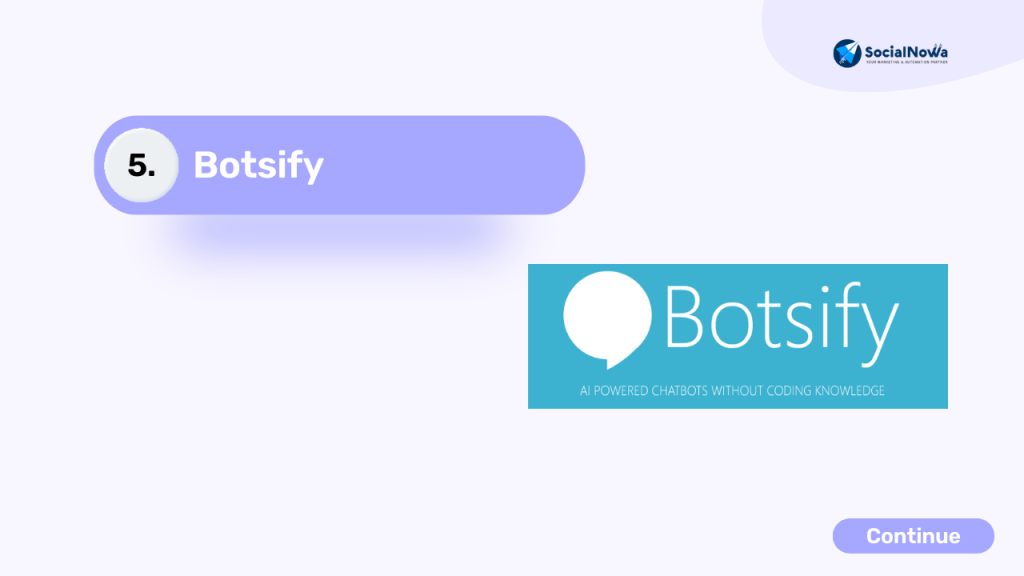 Botsify's chatbot is intended to provide your sales representatives complete control over every customer encounter.
If the bot fails to respond to a customer's question, your representatives can step in promptly to handle the matter.
Your team can also use feedback surveys to gauge how well the chatbot is performing during the conversation.
With this capability, your team can ensure that the bot is maximising the customer experience and make modifications if it is causing problems.
Features of Botsify:
Builder and editor of visual flow bots
Templates for chatbots
Save user information
Machine learning/AI
Auto-responses for keywords
Chatbots that are multilingual
Allow the bot to send email notifications.
Alexa voice assistant
Connect to other business systems
Botsify Pricing: Following a 14-day free trial, Botsify starts at $50/mo for up to 30K contacts. After that, it's $300 a month for unlimited contacts.
6. Ada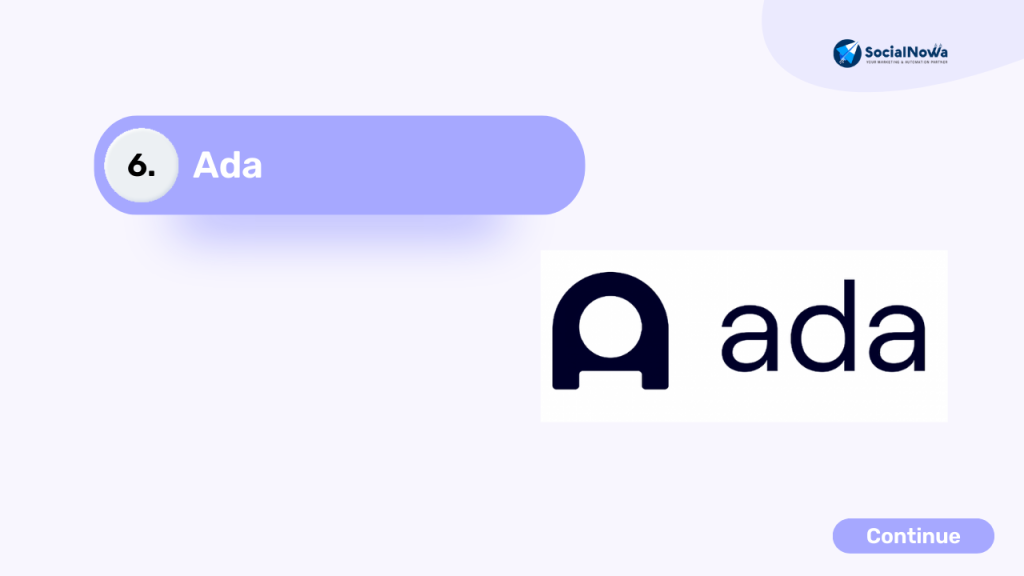 Ada provides a chatbot with powerful metrics that track the bot's success over time. This information contains the average handling time, the abandon rate, and some customer satisfaction measures.
Having this data at your disposal will allow your team to fine-tune the bot's logic over time and improve your customers' live chat experience.
Features of Ada
Customer experiences that are automated.
Drag-and-drop editor, no code necessary.
Advanced machine learning and natural language processing (NLP) bots for Facebook Messenger, WeChat, and WhatsApp Audience segmentation tools.
Analytics Data Security Features of Proactive Chat.
Ada Pricing: To obtain pricing, get in touch with Ada or arrange a demo.
7. Its Alive | chatbots for customer service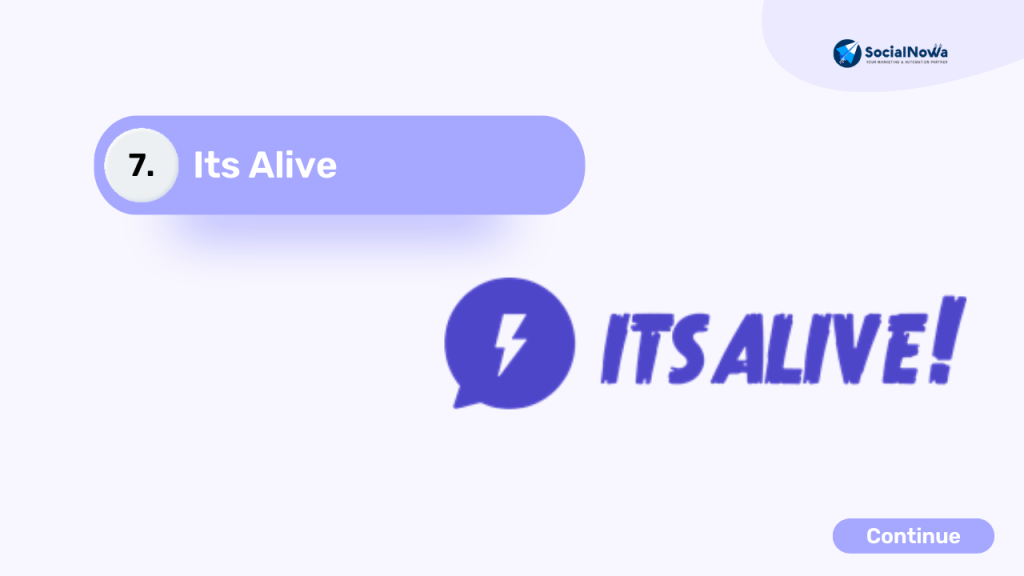 Aside from the frightening moniker, It's Alive is a helpful chatbot with some unique features that distinguish it from the other alternatives on this list.
This chatbot, for example, offers a "broadcast" capability that delivers automated messages to customers following a live chat encounter.
Users can subscribe to the chatbot to receive case updates and information about new products and services.
Features of Its Alive's :
Workflows for recipes
Users can always access a persistent menu.
After live chat sessions, send out automated messages.
Builder of Facebook Messenger bots
Tab "Unanswered Questions"
Notifications and alerts via Intercom
Dashboard for analytics
ItsAlive pricing : 1 chatbot and 1,000 messages per month are free. Solo costs $19/month for 5,000 messages and advanced features. $49/mo 2 chatbots, 20,000 messages, and more. $99/mo Pro includes 5 bots and 100,000 messages. Finally, Enterprise unlocks all features and monthly limitless bots and messages.
8. MobileMonkey | chatbots for customer service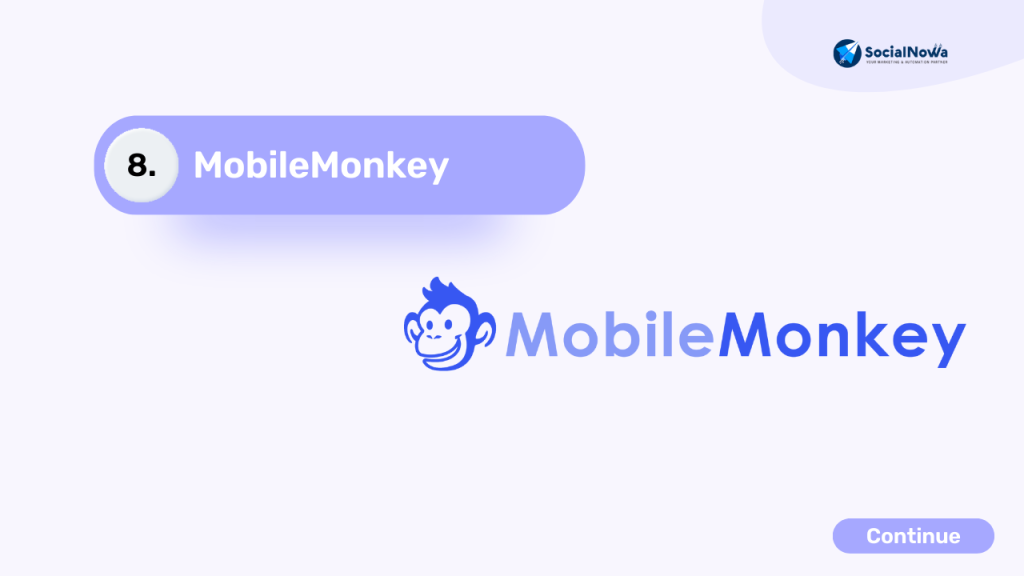 MobileMonkey is a chatbot platform that enables web chat, live chat, SMS and Facebook Messenger bots, as well as omnichannel marketing.
The platform is unique in that it provides solutions that are appropriate for both small business and enterprise-level clients, as well as marketing and customer support teams.
Features of Mobile Monkey:
Platform for multi-channel chatbots on the web and mobile app
Web chat, Facebook Messenger, and SMS marketing techniques are all available.
Builder and editor of visual-flow chatbots
Templates for chatbots
Multilingual
Integrations such as Zapier
Mobile-friendly at all times
Artificial intelligence bots route enquiries and automate repeated FAQs.
Custom live chat handoff events
Reporting and analytics
MobileMonkey Pricing: You can start constructing bots for free with a non-expiring version of MobileMonkey. Pricing for sophisticated automation and integrations starts at $14.25/mo and goes up to $299/mo.
9. Freshdesk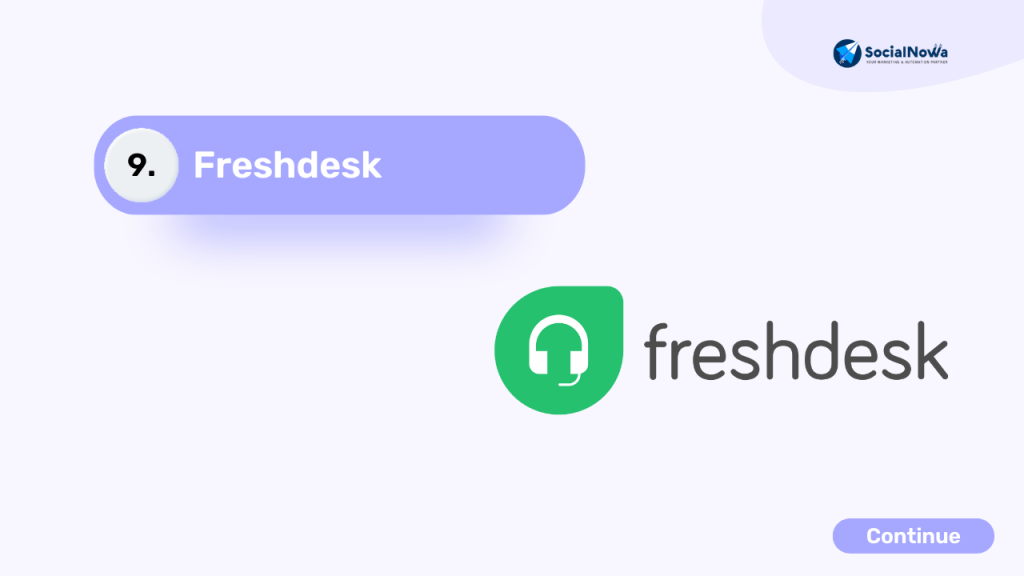 Freshdesk is an omnichannel, AI-driven, self-service chatbot solution for customer care that caters to both small and large businesses.
Features of Freshdesk
Email and live chat help are available.
Omnichannel, artificial intelligence, and self-service
Management of SLAs and custom ticket status
Pre-written responses
The dashboard includes an event timeline, user information, and social profiles.
Analytics and reporting
Freshdesk pricing : The free package offers a taste of the platform but not enough power for sales or support. After the free plan, prices range from $15 per agent/month (e.g. 2 agents = $30/mo) to $109 for Enterprise level pricing. Needed features increase team costs.
10. DialogFlow | chatbots for customer service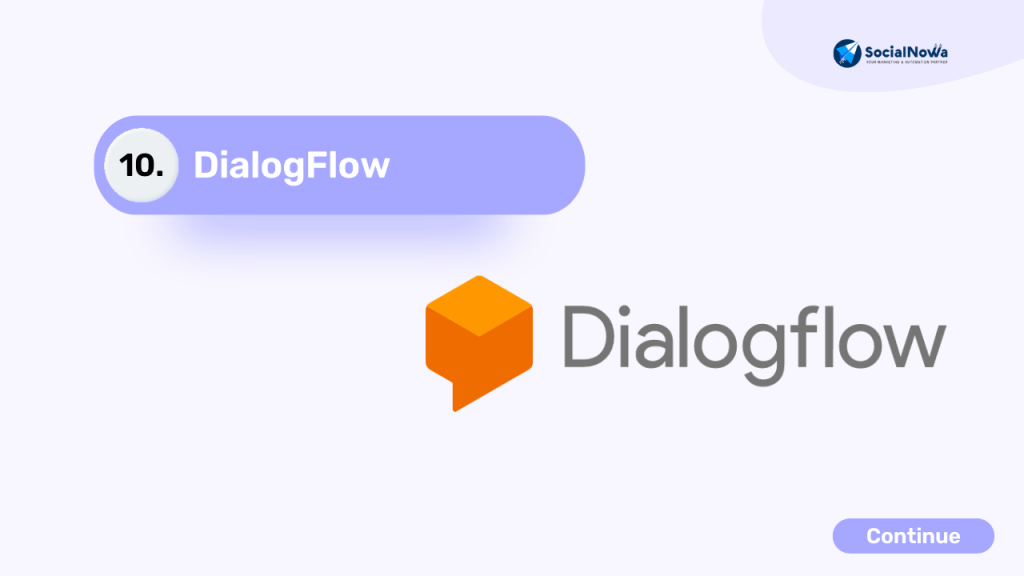 DialogFlow is a Google bot-building framework that creates engaging speech and text-based conversational interfaces for people to communicate with your product.
If you have the means to develop on their framework, it's one of the most powerful platforms on the market.
Features of DialogFlow:
Bots for Facebook Messenger
Integrations with Google Assistant, Amazon Alexa, and Cortana
accessible through mobile apps and the website.
DialogFlow pricing: Free. Monthly pricing depends on edition, pricing plan, and requests. If interested, check pricing: DialogFlow Cost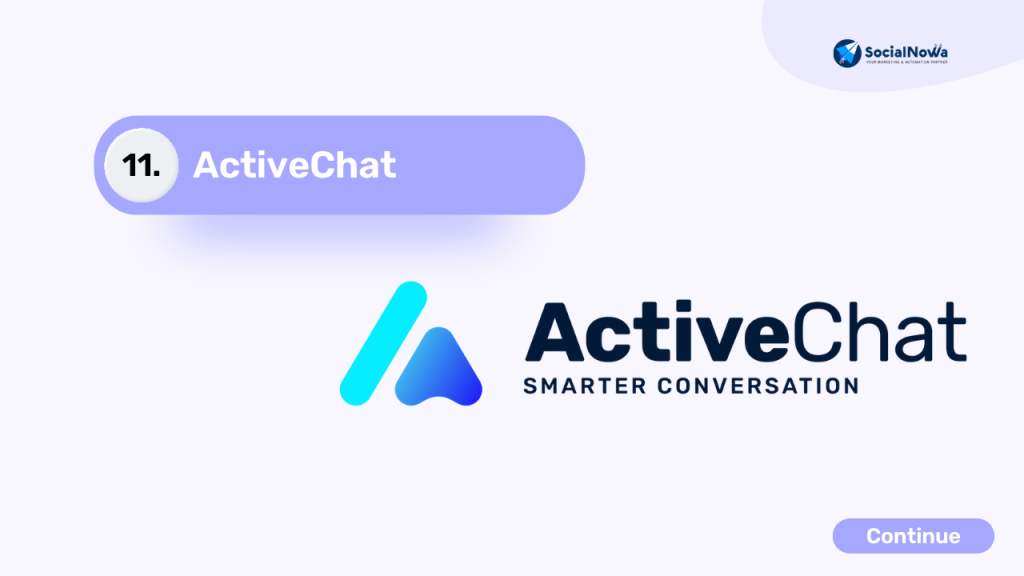 ActiveChat is intended for use in ecommerce and customer service. The software integrates with Facebook Messenger, Twilio SMS, Shopify and WooCommerce.
Features of ActiveChat:
Channels available include Facebook Messenger and Twilio SMS.
Shopify and WooCommerce ecommerce platform integrations
CRM connections
Visual chatbot creator
Can your live chat support framework be linked?
DialogFlow pricing: Free. Monthly pricing depends on edition, pricing plan, and requests. If interested, check pricing: DialogFlow Cost.
12. Engati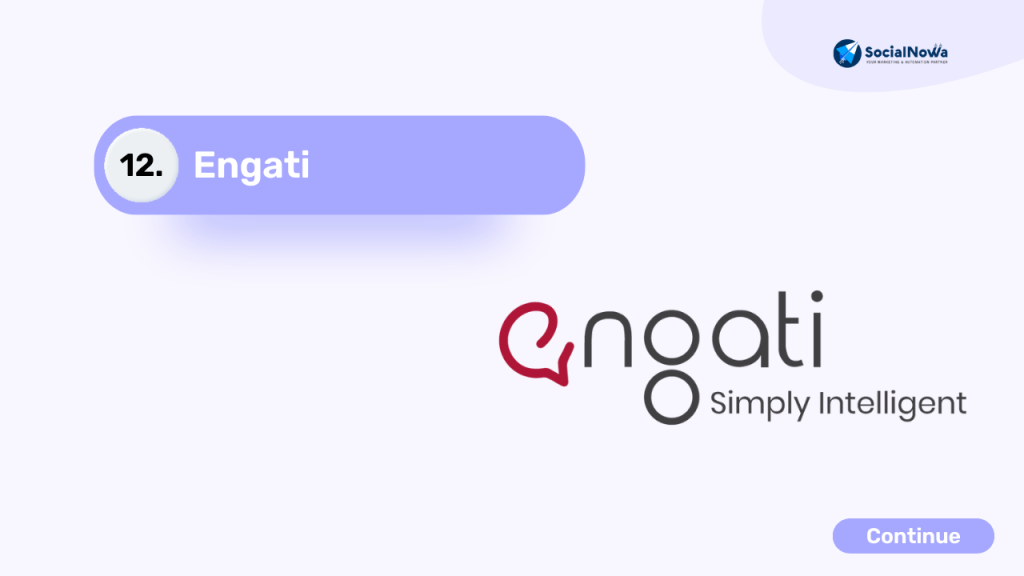 Engati chatbots provide full customer service, automated sales and marketing, and intelligent human resource management.
Features of Engati Features:
Conversation flow creator
Machine learning and proprietary natural language processing
Multilingual
Bots for web chat, live chat, mobile, and social media
Templates for bots
Campaign management and broadcasting
Tools for e-commerce
Voice assistants
SDKs for mobile devices
Analytics
Engati pricing : 1K interactions, 2 bots, 1 brand. After that, Professional costs $19/mo for 10K interactions, 5 bots, and 1 brand. 30K interactions, 20 bots, 1 brand, $50/mo. Engati requires enterprise pricing.
13. Drift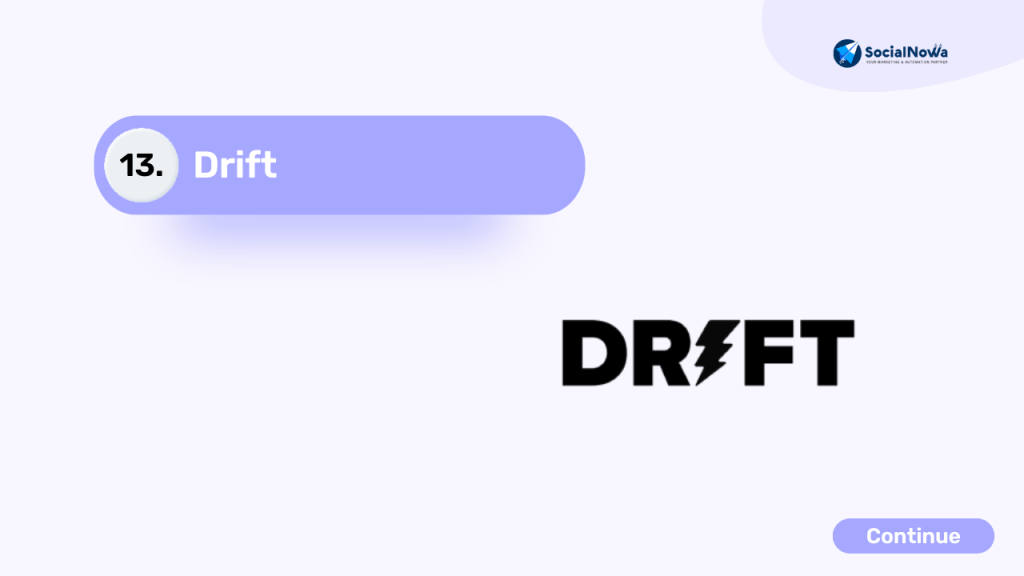 messaging is an option.
Use a chatbot to automate tasks.
Save visitor information
Automation of marketing and sales
Connects to other business systems
Drift Pricing: Drift offers a free plan with no noticeable features. Following that, pricing starts at $50 per month and progresses to $400 per month, $1500 per month, and custom pricing with an additional charge for each user.
14. LiveChat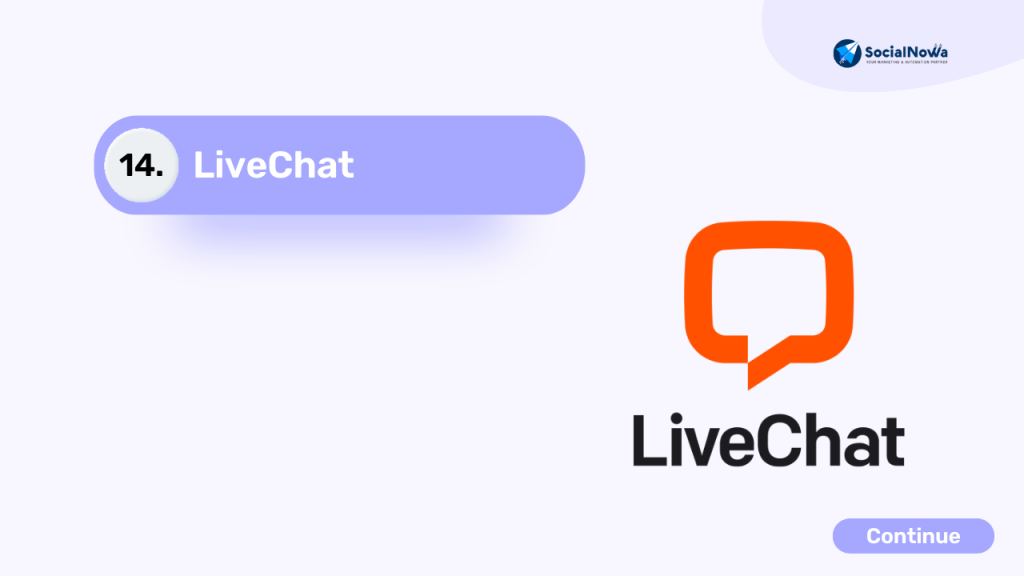 LiveChat is a basic chat window that can be added on any website to provide live chat support or used in conjunction with chatbot.com to create a chatbot for the window.
Features of LiveChat:
Applications for desktop computers, the World Wide Web, and mobile devices
System of ticketing
Customization of the chat window
Analytics and reporting
Tracking sales and objectives
Connection to other business systems
Integrate chatbot.com to create a chatbot.
LiveChat Pricing: There is no free plan available with LiveChat. The Starter Plan is $19/mo per user, and there is a $149/mo per user plan before you get to Enterprise level pricing.
Last Thought
Customer satisfaction should be a top priority for every business organization because they are what keeps the company operating through constant sales.
In order to better serve them, customer service and support software can be implemented.