Step one is to click to Comment Automation > Automation Campaign and click the "Enable & Fetch Commenter" button. This will enable tag campaigns for the posts you select from the list of recent articles. You also have the option to enable tagging campaigns through the "Set Campaign by ID" menu.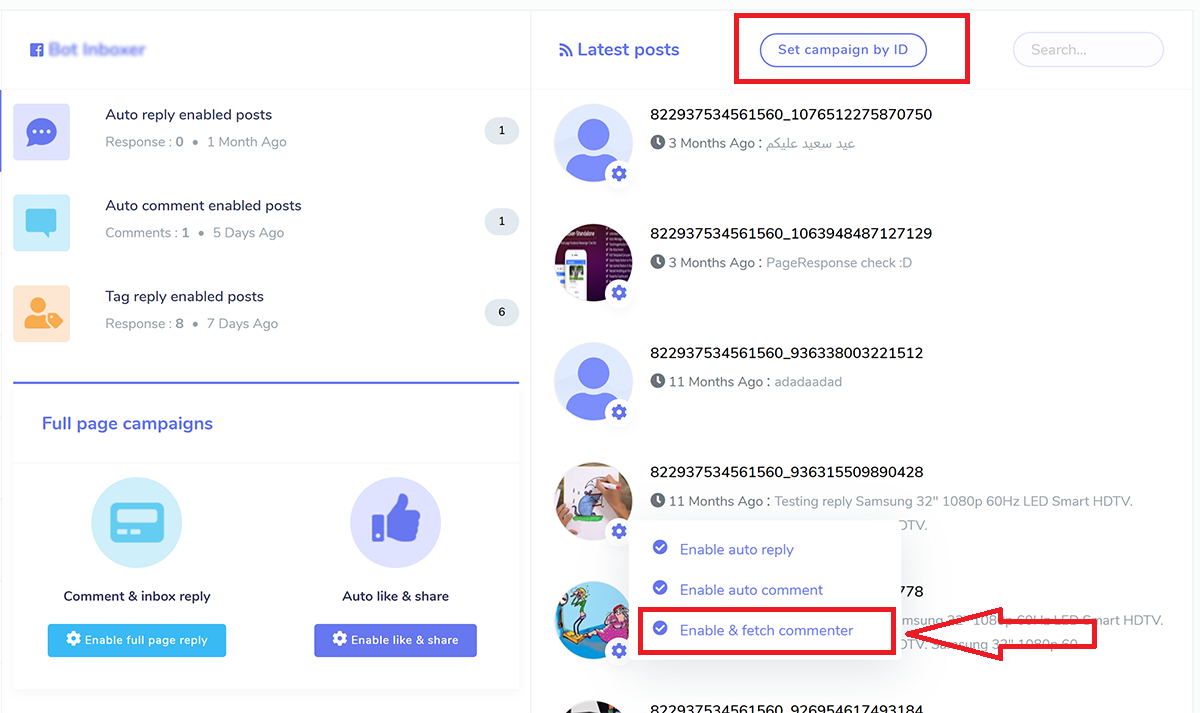 After that, go to the Comment Automation > Tag Campaign menu, and there you will find all posts that are tag campaign activated. You can view the number of comments and people who commented on each row. Simply clicking the "Re-scan" button will re-sync your new comments. There are a few plus and eye-sign buttons that are visible to you. The plus sign can be used to start the creation of a new campaign, while the eye symbol will take you to the report. The first set of buttons allows users to make comments and bulk tags, while the second set of buttons allows users to reply to comments in bulk.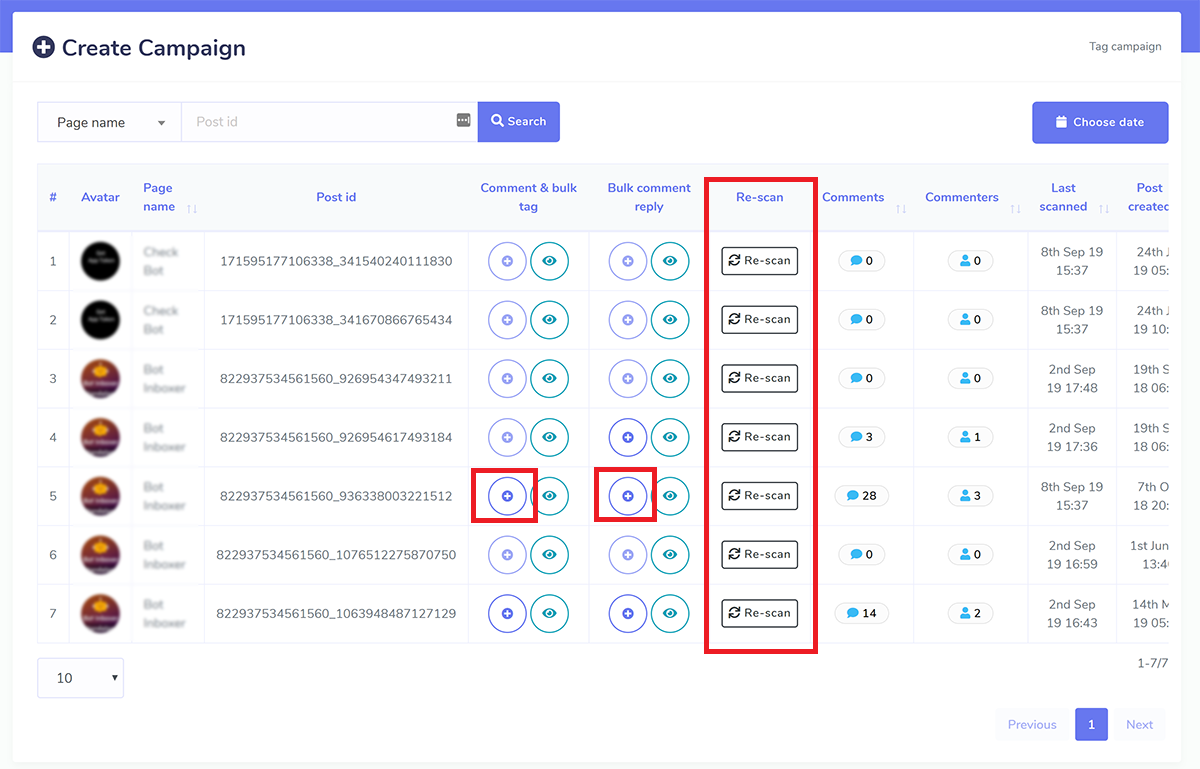 Auto commenting on posts and bulk tagging all of the commenters #
Because your comment will be shared with the other commenters, it is likely that they will return to visit in the future. You have another opportunity to make your post go viral since it will soon begin to appear in people's feeds and also in the feeds of the friends of individuals who remark on it. To crate this, all that is required of you is to design a simple campaign. You also have the option to keep a certain person from being tagged. There is the option of using multimedia responses and scheduling campaigns.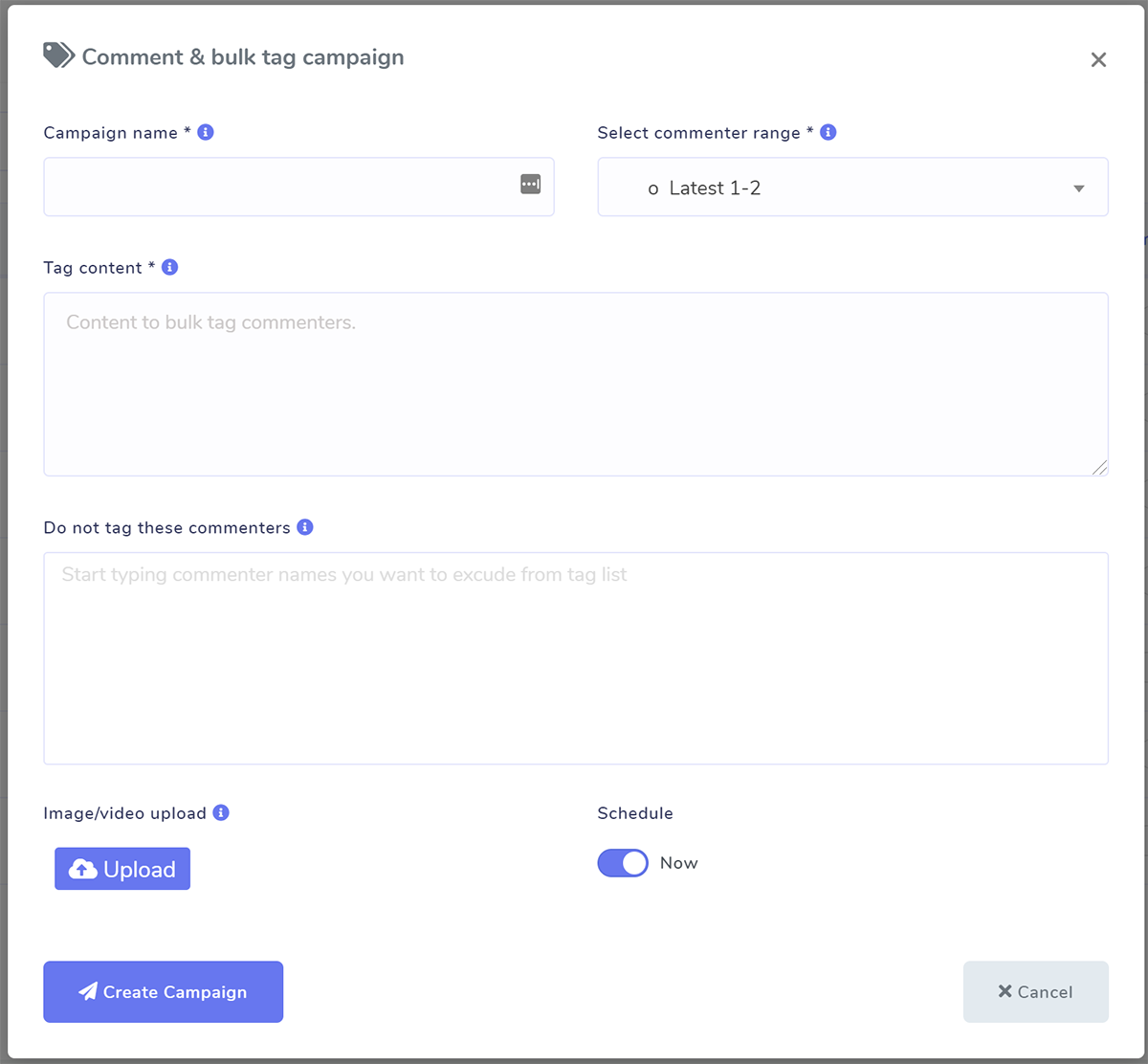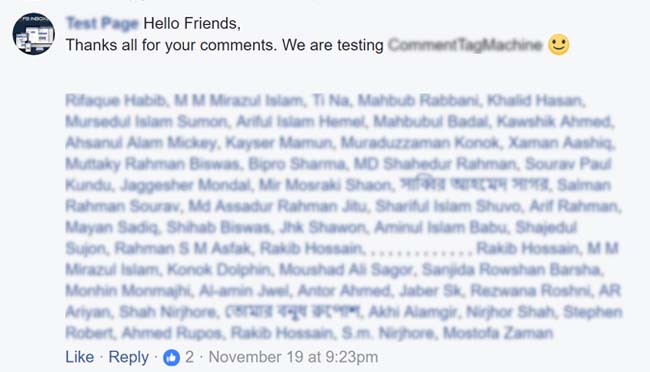 Auto Comment Reply: Each Comment Tags the Commenter #
If you mention another commenter in your reply, not only will it make it more personal, but it will also cause each commenter to receive a notification. Imagine that your post has received one thousand comments and that you intend to respond to each one by mentioning the commenter's name. You can accomplish this by by establishing an easy campaign. Simply copy and paste the content of the comment into the post. When the campaign is finished, you will be able to observe 1,000 replies as your page tags comments, as shown in the following example: You also have the option of selecting how many times you would like to respond to a single remark (if the same person commented multiple times). It is quite vital to use a sufficient amount of delay in order to prevent having Facebook label your messages as spam. There is an option for a multimedia response.